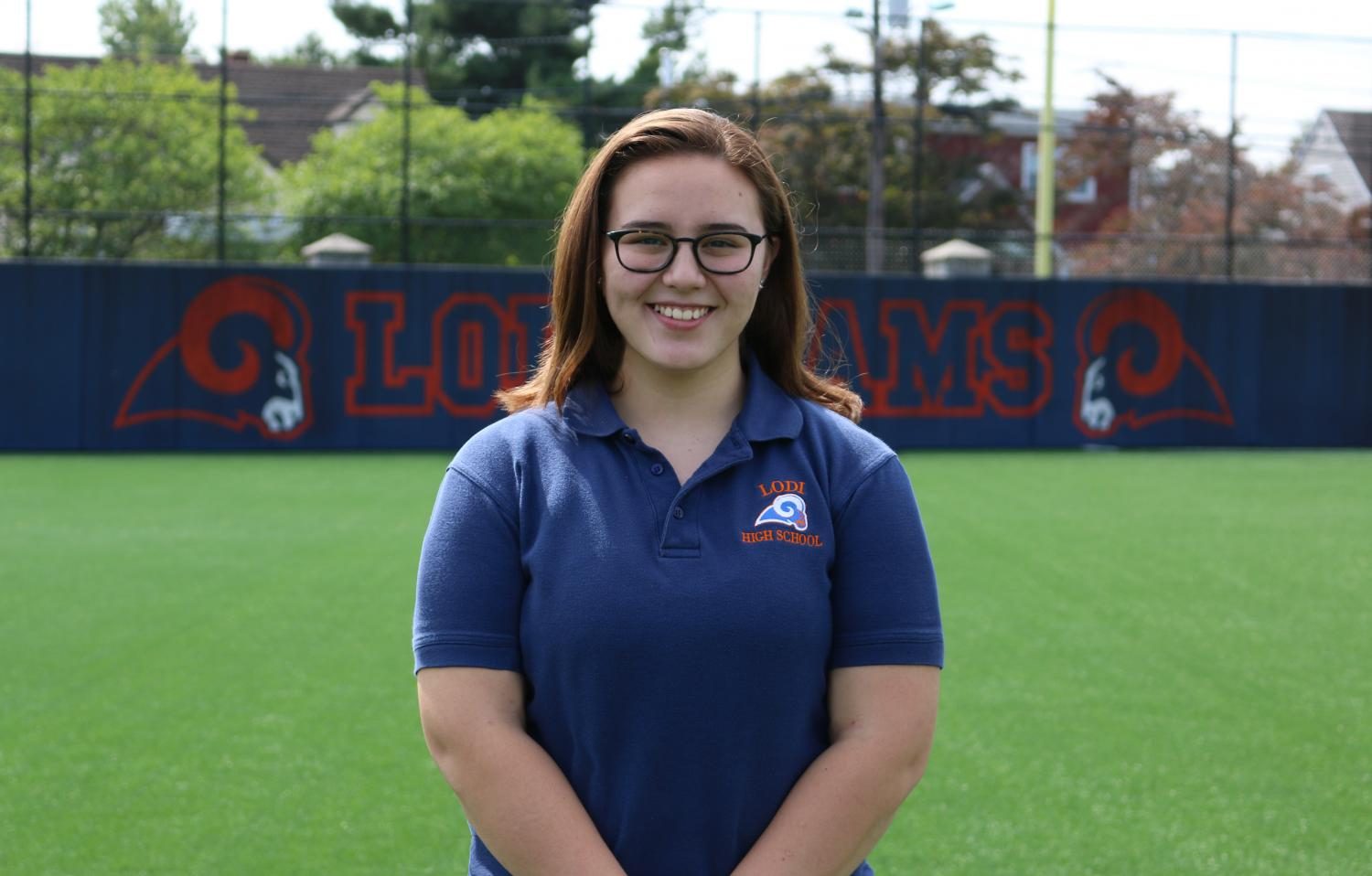 Q: What is your favorite hobby?
A: Jen's favorite hobby is photography. She enjoys it because it is unlimited and can be done at anytime and anyplace. It has helped her find parts of herself and what she loves to do.
Q: What goals would you like to achieve by the end of senior year?
A: Jen wants to make an amazing yearbook and senior video and to get into her dream school.
Q: What college do you want to go to?
A: Boston University
Q: What advice would you give to your freshman self?
A: She would tell her freshman self to trust her own decisions by not letting the opinions of others determine the choices she makes.
Q: What will you miss most about LHS?
A: Jen will miss everything, from the friends and memories she has made, teachers she's had, the activities she was a part of, and the sense of community LHS provided.
Interviewed by Shivangi Mistry 
Jennifer Mahon , Administrator
Jun 21, 2018

PUBLIC SERVICE ANNOUNCEMENT: The Senior Video

(Media)

Jun 20, 2018
Jun 20, 2018
May 31, 2018

One Track Mind

(Story/Media)

Apr 19, 2018

Pump up the Jams! 🏋

(Media)

Feb 13, 2018

A Valentine's Day at the Bristol Manor

(Story)

Feb 13, 2018

Court is in Session

(Story/Media)

Feb 01, 2018

Smile, Sparkle, Shine!

(Story/Media)

Dec 21, 2017

Christmas with CeeLo

(Media)

Nov 21, 2017

Minute to Win It: 60 Thankful Seconds

(Media)

Nov 21, 2017

In the End… Zone

(Story/Media)

Oct 30, 2017

A Guide to Halloween Etiquette

(Media)

Oct 05, 2017

Football with a Twist

(Media)

Sep 21, 2017

Freshmen are Friends, Not Food

(Media)

Jun 21, 2017

A New Chapter Begins

(Story)

Jun 20, 2017

LHS Teachers' Last Lesson

(Media)

Jun 20, 2017

Seniors Say Goodbye

(Media)

Jun 20, 2017

Ram Wars- The Seniors Strike Back

(Media)

Jun 13, 2017
May 20, 2017
May 19, 2017
May 19, 2017

Who Knows Who Best?: Student-Teacher Edition

(Story/Media)

May 19, 2017

A Day in the Life of Mrs. Pacelli

(Story)

May 05, 2017

A Day in the Life of Danielle Devers

(Story)

May 05, 2017

A Day in the Life of Paola De La Cruz

(Story)

Apr 13, 2017

A Day in the Life of Nicolette Maggiore

(Story)

Apr 13, 2017

A Day in the Life of Keyla Crespo

(Story)

Mar 30, 2017

A Day in the Life of Emily and Angelica Herman

(Story)

Mar 30, 2017

A Day in the Life of Emma and Kylie Bernardo

(Story)

Mar 30, 2017

A Perfect Fairytale Ending

(Story/Media)

Mar 09, 2017

Mathematician Madness

(Media)

Mar 09, 2017

A Day in the Life of Samantha Guerra: A Future Marine

(Story)

Mar 09, 2017

A Royal Invitation to Cinderella

(Story)

Feb 14, 2017

Taking It to the Net: Lodi Basketball

(Story/Media)

Feb 14, 2017

Are You From Tennessee?

(Story/Media)

Feb 14, 2017

2, 4, 6, 8… All of the Counselors We Appreciate

(Media)

Feb 14, 2017
Jan 19, 2017
Jan 19, 2017

A Day in the Life: Students of LHS

(Media)

Dec 23, 2016

New Year, New Resolutions

(Media)

Dec 23, 2016

12th Day of Christmas

(Media)

Dec 11, 2016

The First Day of Christmas

(Media)

Nov 23, 2016

Marching With the Rams

(Story/Media)

Nov 23, 2016

Thanksgiving Traditions

(Media)

Nov 23, 2016

A Time to Give Thanks

(Media)

Nov 10, 2016

A Day in the Life of Juan Ramirez Sanchez

(Story)

Nov 10, 2016

A Day in the Life of Dania Mehyo

(Story)

Nov 10, 2016

Wrapping Up the Rackets

(Story/Media)

Nov 01, 2016

Beauty and Brains: A Transformation

(Media)

Oct 31, 2016

A Day in the Life as Cristina Yang and Meredith Grey

(Story)

Oct 31, 2016

A Day in the Life as Cosmo and Wanda

(Story)

Oct 31, 2016

Haunted High School

(Media)

Oct 13, 2016

A Day in the Life of Natalie Romero

(Story)

Oct 13, 2016

A Day in the Life of Mary Margaret Breny

(Story)

Oct 13, 2016

Get Your Kicks On

(Story/Media)

Sep 29, 2016

A Day in the Life of Shreejan Mistry

(Story)

Sep 29, 2016

Staff Throw it Back to Their Senior Year

(Media)

Sep 29, 2016

Can You Dig it?

(Story/Media)

Sep 18, 2016

A Day in the Life of Eni Saliaj

(Story)

Sep 18, 2016

A Day in the Life of Matthew Russo

(Story)

Sep 18, 2016

Freshmen Aren't the Only Newbies

(Media)