17 Minutes of Honor and Inspiration
On Feb. 14, 2018, Marjory Stoneman Douglas High School in Parkland, Florida experienced a devastating mass shooting. Seventeen people were killed and fourteen were wounded by 19-year-old gunman Nikolas Cruz. This event was one of the deadliest school shootings in history. Many schools across the nation were being threatened or have had gun violence incidents in the days immediately following the Douglas High School shooting. In New Jersey, many schools were falsely threatened by potential gun violence. At Lodi High School, in particular, students and faculty were threatened by the possibility of a gun in the building and were placed in lock-down. Although there was no imminent danger, the reality of such a serious situation has stuck with many students. Instead of sitting back and allowing the government and media to forget about the situation, students of Douglas High School joined together to create a group called Never Again MSD, or #NeverAgain. This group has organized many protests and has even influenced their state government. One event the group organized was a national walkout from all schools on Wednesday, March 14, 2018. The walkouts were to last 17 minutes in honor of the 17 lives that were lost.
Instead of walking out of the building, the students of Lodi High School had a different approach to the protest. A group of four students took charge and organized a 17 minute long assembly. Andres Balvin, Michelle Crespo, Komal Kaur, and Rochele Hernandez decided to speak to their superiors about how to handle the walkout. Balvin, Crespo, and Kaur went straight to administrators, while Hernandez sent out emails. Since the four of them had the same idea of organizing the walkout, they were joined together in meetings with Principal Mr. D'Amico and Vice Principal Mrs. Yzquierdo. During these meetings, Balvin came up with the idea of hosting an assembly in which students would speak about school safety and also honor the 17 lives that were lost. When asked about how he came up with this idea, Balvin replied, "The main idea is that I want to show the students that change is possible and that we should do something because high school should be pleasurable for us. But the thing is, for me, we have to be aware of what is happening and we should take notice of people who need help in order to avoid these kinds of situations." These students felt that a motivational assembly would be more effective than a walkout and would inspire students to speak out. Crespo, when describing the concept of an organized assembly,  noted that, "It would be better to have a unity between the staff and the students and for the students to see that the staff will support us."  The entire assembly was student-run and was completely organized by these four students with the support of the faculty and staff.
During this assembly, students gave strong speeches about influencing change in the community. They spoke about the Parkland shooting, the lock-down, and how unity can create change. Posters with pictures and quotes were made by Crespo and Kaur honoring the 17 victims of the Parkland shooting. During Kaur's speech, she explained, "Our demonstration today allows the student body to show that so long as we stand together, united, our school is a safer place." After all of the speeches, there were 17 moments of silence for the lives lost in Parkland. Seventeen students had volunteered to read the names of each victim and a moment of silence was held after each name. After roughly 17 minutes, the students were sent back to class with the inspiration that change is possible.
Gun violence and school safety is not a joke and should be taken very seriously. As Hernandez strongly stated in her speech, "The Florida victims should not stand alone, and we will not let them. At this assembly, the goal is to have the entire school in one place, paying respect to the lives that were lost and showing unification throughout our school. Many kids have died throughout the years, but we as a generation will unite, be a voice for them and make a better future for the younger generations." Students across the nation should be encouraged to make a difference in their community and government. Each and every student has the ability to speak up and fight for what is right and for those who have suffered from gun violence.  Befriend those who are particularly lonely, participate in protests, write to your government and change will happen one step at a time. Our generation will be the one to affect change as long as we unite together and fight for what is right. #NeverAgain
About the Contributors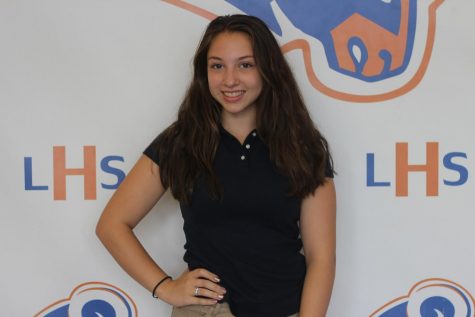 Caterina Messina, Administrator
Q: How would you describe your high school experience in three words?

A: Positive personal growth

Q: If you could have any superpower what would...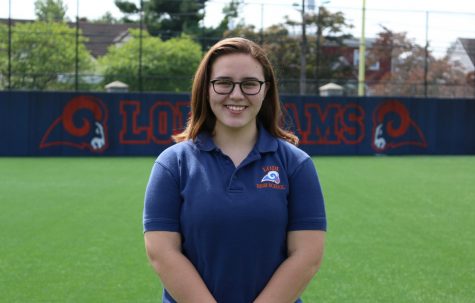 Jennifer Mahon, Administrator
Q: What is your favorite hobby?

A: Jen's favorite hobby is photography. She enjoys it because it is unlimited and can be done at anytime and anyplace....