A Day in the Life of Mary Margaret Breny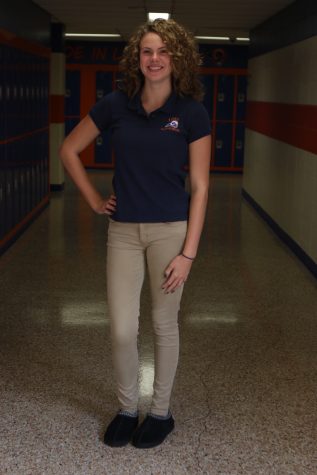 For those who may or may not know sophomore Mary Margaret Breny in LHS, she is a three sport athlete as well as a diligent academic student, and just like any student-athlete we can all agree the difficulties of managing school, sports, and other activities. However, for Mary Margaret having a busy schedule year round (cheering, basketball, and softball) has made her life easier because of the set routine in which she's become accustomed.
Without school or sports in her life, Mary knows herself well enough that she would become very unmotivated and lazy. Yet, just like any dedicated athlete, she cannot picture her life without sports because it has immensely shaped her into the type of athlete and  person she is today. Starting from the time she stepped up to the plate for her first at bat, to her very first cheer, or just recently making her way onto the basketball court, Mary has decided that she would love to further her athletic career into college. She does not mind what sport it is just as long as she can be able to work hard and play with a group of people who are just as passionate about the game as her.
However, apart from the larger image of Mary as an athlete, Mary goes on to describe that she has a secret admiration for poetry. When she is not at practice or a game, she loves to pick up a pen and paper and express her feelings through the language of poetry. Although she does not read it often to say who her favorite poet is, or what kind of poetry she likes, she gains the inspiration to write from everyday events that take place in her life.
Mary knows that there will be a time in her life when her athletic career will be over entirely and whenever that day comes, she seriously dreams of being a comedian or having her own talk show called, "Real Talk with Mary Margaret Breny."
In the meantime Mary will continue to focus on school and sports to, hopefully, have all her hard work pay off one day when she is playing and/or studying in the school of her dreams.
About the Contributor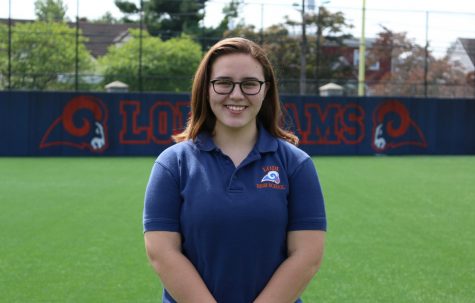 Jennifer Mahon, Administrator
Q: What is your favorite hobby?

A: Jen's favorite hobby is photography. She enjoys it because it is unlimited and can be done at anytime and anyplace....