One Track Mind
Moving swiftly through spring sports, the members of the Lodi Varsity Track and Field team have shown off their skills at their meets. With multiple school records being broken this season, these skills could not be easily attained. The team works day in and day out either at Memorial Field, the weight room, or on the hills, the team trains to improve and perfect the techniques for each event. All runners run to improve their times and speeds, throwers either lift or throw their discuses, javelins, or shot puts to better their scores and distances, and jumpers training to reach higher or longer distances and heights. As the season is slowly coming to an end, the team has come out on top numerous times, and will strive to end with an impressive record.
Watch the video above to see what it's like to be on the Varsity Track and Field team
About the Contributor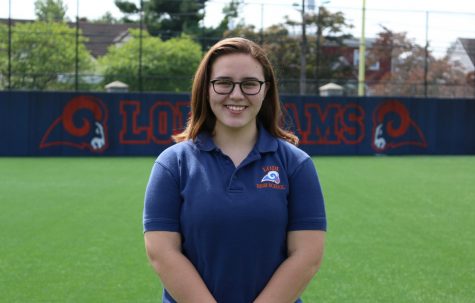 Jennifer Mahon, Administrator
Q: What is your favorite hobby?

A: Jen's favorite hobby is photography. She enjoys it because it is unlimited and can be done at anytime and anyplace....