A Day in the Life of Keyla Crespo
With Spring Break right around the corner, some of us have extraordinary plans like a luxurious getaway to look forward to. Junior, Keyla Crespo, shares her vacation experience visiting the ABC Islands, which includes Aruba, Bonaire, and Curaçao. She states that her favorite out of three was Bonaire.
However, Keyla says that her favorite part about the trip was being able to see her family that lives there and getting the real experience of what life is like on the island instead of being just a tourist. By having family there she was able to have the advantage of seeing the secret beaches and places that she and her family would have never known about.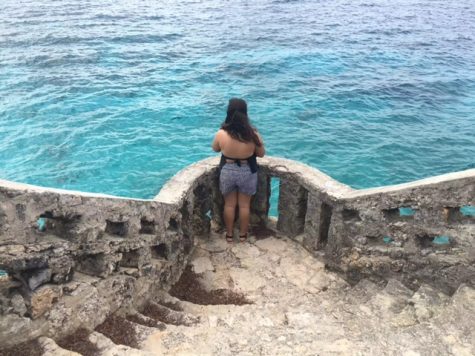 Keyla shares another memory about her experience in the ABC Islands is when she and her family went to a beach in Jibe City, Bonaire where you walk a mile out into the clear blue water until it became a dark navy color.
She says how it was all so beautiful and peaceful. There was also a mountain called "1000 Steps" that had stairs along the sides and when you climbed all the way to the top you could see the beautiful clear blue ocean surrounding it; as Keyla remembers, it took her breath away.
Being that Keyla's family has a Spanish background, she spent most of her trip eating food from her culture. However, when she wasn't enjoying a home cooked meal, there was one restaurant on the beach that Keyla will always remember for its famous chicken and sweet sauce.
Being away from the Jersey accents or the impatient drivers, she expresses how the people on the ABC Islands were different and remembers how friendly they were. She says how the natives of the island wanted the tourists to immerse themselves into the culture by teaching them how to speak Dutch, one of the five main languages they speak there.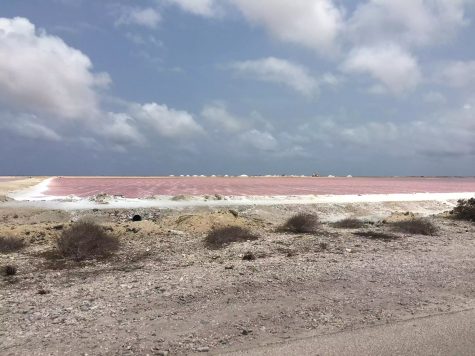 Although Keyla couldn't take the islands home with her she was able to bring back all the pictures from the beaches like the Salt Flats. She says how she remembers that she and her family weren't allowed to swim in the water because of the overbearing amount of salt in the water. She describes  the water as being pink and there were mountains of salt and historic slave huts surrounding it.
Keyla recommends that if you ever go to the ABC Islands to make sure you visit Bonaire, where you'll feel a sense of comfort and welcome at every stop. 
About the Contributor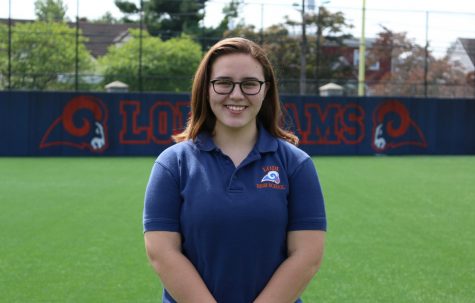 Jennifer Mahon, Administrator
Q: What is your favorite hobby?

A: Jen's favorite hobby is photography. She enjoys it because it is unlimited and can be done at anytime and anyplace....