A Day in the Life of Samantha Guerra: A Future Marine
After high school comes new experiences, as our lives as teenagers shift to lives as adults; which means that, soon, we will be creating our own paths that will give us new meaning in our lives. Some will go receive their post-secondary education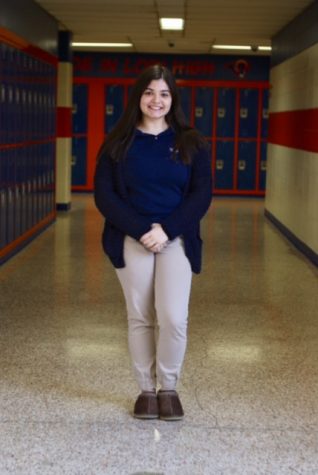 , some will immediately enter the workforce or go off and search the world around them, and others will, proudly, serve in the United States Armed Services.
One of those future armed service members includes Lodi High School's very own, junior, Samantha Guerra. Sam has known since she was a young girl that she wanted to be a proud server in the United States Marine Corps because of her deep admiration for her country, as she aspires to give back to those who serve to protect us. In addition, she also greatly respects the aspects of honor, discipline, and the morals that are discovered throughout one's service.
Although her position in the Marines remains undecided, Samantha has plans for a life after her term, as she would like to study English Education. She hopes to attend either NYU or Boston University for their prominent English programs.  However, she explains how she would love to apply to some of the best military academies such as West Point, which she describes to be the "Harvard of military schools."
It takes strenuous amounts of courage and sacrifice to be a member of the military where each individual serves with a divine purpose. For Samantha, that divine purpose is inexplicable, but her incredible strength that drives her toward this goal is her inclination to pursue new tasks of ranging levels of difficulty. More importantly to Samantha are her aspirations to instill change in herself and others. By enlisting, Sam says that she would fulfill her life's greatest desire where she would inherit a sense of accomplishment and endless amounts of strength within herself.
Samantha is aware of the risks and extreme measures that are evident when you join, but to her, those are the least of her concerns. However, there are aspects that go far beyond those dangers that restrain her. Although she knows that enlisting will help her overcome her fears, build her character, give her the confidence to remain bold through her struggles, and fill this gap of wanting to achieve the dreams she holds close to her, she fears losing those that she loves and causing any kind of pain to her family by leaving.
Samantha sees the paths that are ahead of her: Following her dreams by going to West Point or living for the happiness of her parents and those she holds dearest to her. Ultimately though, Sam hopes that she will one day be able to strap on her boots and wear the uniform with pride where she will serve proudly for the honor of this country and in the loving name of her family.
About the Contributor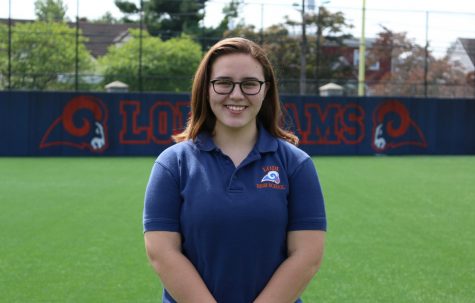 Jennifer Mahon, Administrator
Q: What is your favorite hobby?

A: Jen's favorite hobby is photography. She enjoys it because it is unlimited and can be done at anytime and anyplace....