Football with a Twist
Boys play football and girls cheer… right?
Well, not here at LHS, where we choose to scratch the traditional gender roles! Since 1996, LHS has been hosting their annual Powder Puff game. During this event,  juniors and seniors face off in a competitive football game. But there's a catch: In this game, girls play flag football while the boys cheer them on!
A lot of practice goes into this game. The players and coaches put in countless hours in order to earn the victory for their class. Both, girls and boys must learn how to play a sport that they may have never played before. The coaches, also, put in a great amount of work and have some serious patience when teaching their players. However, in the end, it's all about having fun and the practices are nothing short of that!
It is said, seniors always win; Kyle Leech, the junior coach, has something to say about that: "I think we can beat the seniors. We have a lot of talent and the girls learn fast. We also have amazing cheerleaders who are already doing flips and other crazy things. The junior class, as a whole, is great; we have dedicated students and a lot of spirit. Everyone is excited and motivated to play on the 13th, and hopefully we come out with a W." The seniors don't necessarily agree. Emma Bernardo, senior player, counters Kyle's standpoint: "Obviously, my expectations are to win. Not just in the football game but with our returning champion cheerleaders. This is the class of 2018's year to shine. The junior class always goes into the game looking to win, but the seniors have been working hard and there is no doubt we are going to be tough competition for them." Win or lose, there will definitely be some good competition on the field. Make sure you buy your tickets and come out to support your classmates! Good luck to all the football players and cheerleaders on Oct. 13!
About the Contributors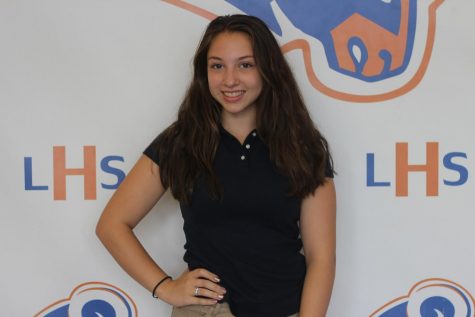 Caterina Messina, Administrator
Q: How would you describe your high school experience in three words?

A: Positive personal growth

Q: If you could have any superpower what would...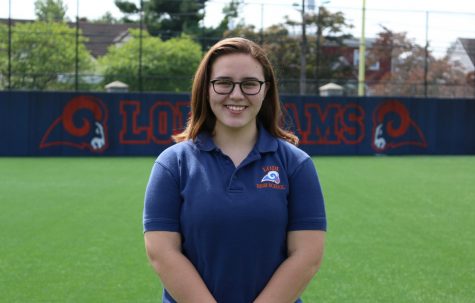 Jennifer Mahon, Administrator
Q: What is your favorite hobby?

A: Jen's favorite hobby is photography. She enjoys it because it is unlimited and can be done at anytime and anyplace....