A Day in the Life as Cristina Yang and Meredith Grey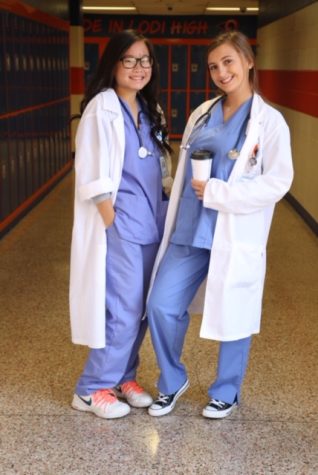 Cristina Yang and Meredith Grey, the dynamic duo on the popular televised series, Grey's Anatomy, have made their way to LHS this Halloween season by sophomores Julia Guinto and Amanda Johnston. However, it was more than the good-looking doctors or the intensive drama that instantly hooked Julia and Amanda to the show; rather, they both feel as though they have bonded and can relate to the characters. Julia and Amanda's love and close relationship to one of the most iconic pairs in modern day television have heavily influenced their decision to embody Meredith and Cristina for the one day of the year that it is acceptable to do so.
Amanda Johnston as Meredith Grey, explains how she and Meredith are no different in their strong personalities, good-willed intentions, and in their ability to persevere no matter what hardships come their way.
Julia Guinto as Cristina Yang shares how she and Cristina are not ones to show much emotion or to open up very often, but only confide in their best friends. She continues to explain how she and Cristina share the same competitive edge, and although Julia is not in the operating room, when it comes to school or sports she always wants to see the most amount of success come her way.
The two share how they are each others' "person", as referenced in the show by their doctor counterparts. They both share how they are never afraid to be themselves and can always confide in each other. Although they admit they have their moments, they know they will always be each others' "person" in the end no matter what stands in the way. By viewing Cristina and Meredith's relationship, makes the show, the characters, and their friendship that much more meaningful to Amanda and Julia.
About the Contributor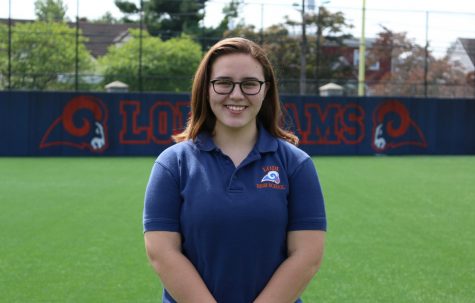 Jennifer Mahon, Administrator
Q: What is your favorite hobby?

A: Jen's favorite hobby is photography. She enjoys it because it is unlimited and can be done at anytime and anyplace....