A Day in the Life of Mrs. Pacelli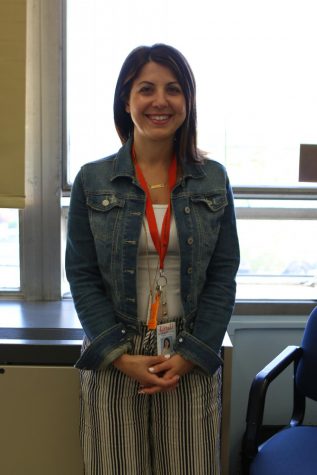 Located in room 213, you can find Mrs. Pacelli teaching students all the important aspects of business. However, as a leader and a motivator in a classroom, she too found her inspiration back in her high school business class with her teacher Ms. Mary Vaccaro at Becton Regional High School. She was able to get early exposure into the business world during her senior year of high school at the East Rutherford branch of the Federal Reserve of NY as the Human Resources department receptionist before being hired here at Lodi High School in 2005. She enjoyed her job so much that she continued to work around her college schedule at Montclair State University at the time, typing up letters, helping interview potential employees, filing paperwork, and completing general office duties.
While Mrs. Pacelli gave many reasons as to why she enjoys teaching business, she finds the constant change in technology and resources that work to help student understanding to be the most interesting and beneficial aspect of her career.  Mrs. Pacelli shares that she would become bored and tired of using the same materials, repeatedly. With business and technology working hand in hand, there are always new workshops available where she learns to incorporate different and fun teaching techniques in the classroom.
From someone who has been on both sides of the spectrum as a teacher and a student, Mrs. Pacelli believes that the most important concept that students should take away from a business class is learning and understanding the importance of money management. She believes teenagers should become more responsible and learn how to maintain and balance a budget, pay bills, save, and understand income and expenses.
Lastly, for those who want to pursue a career in the world of business, Mrs. Pacelli offers her wise advice: Always be a professional and always be a leader!
About the Contributor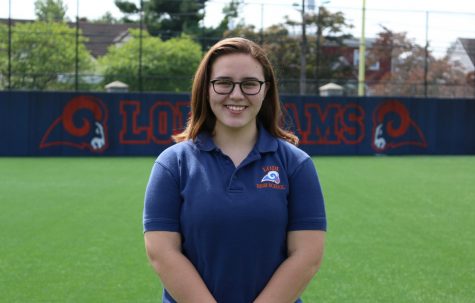 Jennifer Mahon, Administrator
Q: What is your favorite hobby?

A: Jen's favorite hobby is photography. She enjoys it because it is unlimited and can be done at anytime and anyplace....