A Day in the Life of Natalie Romero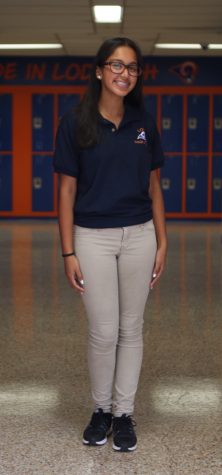 The newest addition to the girl's tennis team, freshman Natalie Romero, shares how accomplished and excited she is being a freshman on the competitive level of varsity. She finds that playing at a more advanced level will be rewarding in upcoming years because of the experience she will have under her belt from playing against challenging opponents early in her career. Although she finds it difficult sometimes to juggle school, sports, and other activities she takes part in, she doesn't let that stop her on the court. However, apart from tennis, Natalie is indecisive whether she should play softball or do track in the spring due to her conflicting love for running or past experience of playing softball.
Although it is still early for Natalie to know where she plans to see herself in a few years, she hopes she is granted the opportunity to play tennis through an athletic scholarship in college; she knows of the difficulties of paying for a full tuition, but also wants to still be able to enjoy her love for tennis.
Natalie goes on to share her life outside the classroom and off the courts, and just like any teenager she loves to hangout with her friends and her dog, or to read books. But above all those things, Natalie shows a great interest in Herpetology, also known as the study of reptiles, as well as the whole animal kingdom. She describes how when she's not hanging out with friends she spends her time teaching herself about animals by reading and watching documentaries on them. She shares that her great love for animals led her to become a vegetarian.
Although Natalie dreams of having a successful job working in Herpetology, she tells herself to think realistically about the amount of jobs and how much money she can make working with reptiles. Instead she says how she would like to work in the science and/or math field where she knows her strengths in those subjects will lead her to a bright future.
For the time being, Natalie will continue to work hard on and off the courts, and in and out of the classroom to hopefully be able to open new doors for herself one day.
About the Contributor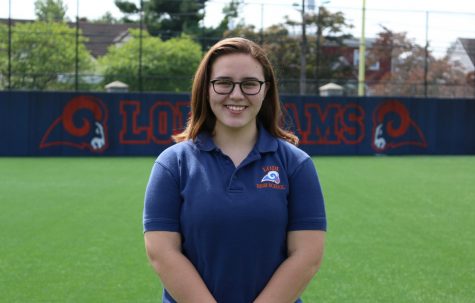 Jennifer Mahon, Administrator
Q: What is your favorite hobby?

A: Jen's favorite hobby is photography. She enjoys it because it is unlimited and can be done at anytime and anyplace....