In the End… Zone
As fall sports conclude, the Rampage was able to get an inside scoop on what it is like to be on the Varsity Football team. We went to a practice to see how they've prepared for their competitors throughout the season. The players start off every practice with a mild jog and stretch as a warm-up, while also doing some conditioning, as well. They then set up their offense and defense plays and blitz. Following that, the team breaks up into special teams where they go over punt, punt return, kick off, kick off return. The team then takes their newly acquired skills and fine improvements and apply them in real game simulations. Under new management by Coach Maggio, the team had many successes this season! The Lodi Rampage wishes him luck for all future years to come!
Watch the video above to see what it's like to be a part of the Varsity Football Team!
About the Contributor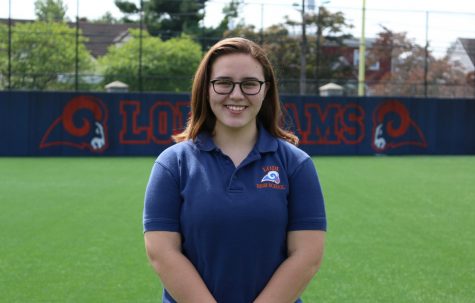 Jennifer Mahon, Administrator
Q: What is your favorite hobby?

A: Jen's favorite hobby is photography. She enjoys it because it is unlimited and can be done at anytime and anyplace....