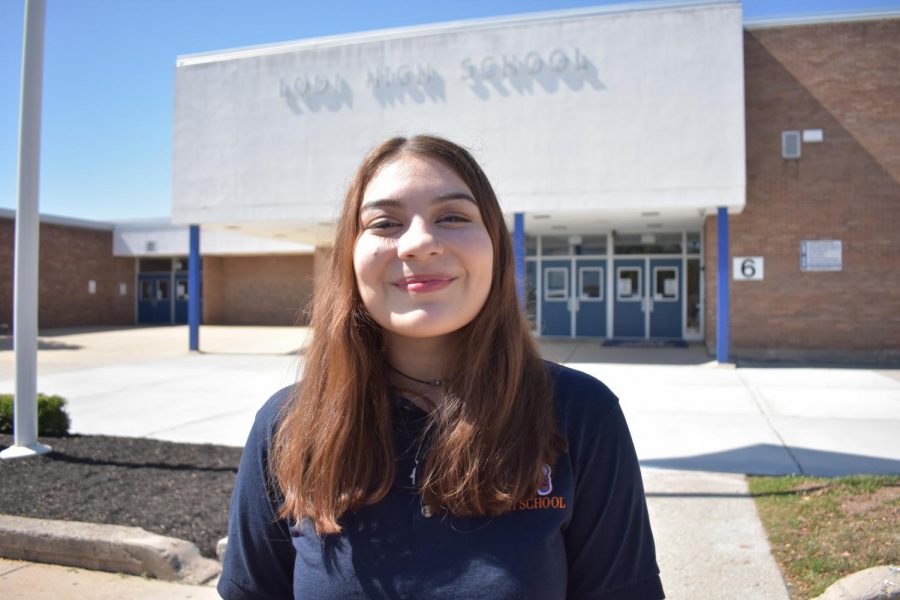 Q: What is your dream job?
A: My dream job would be to be a social worker, to work with kids with special needs, and to spread awareness and to make change. That would be my dream job.
Q: If you could time travel, what year would you first visit?
A: I would visit somewhere in the 1970s to see a real and authentic rock concert. I feel as though that would be cool, specifically the Ramones or something. I would see my dad watching a Ramone's concert; that would be interesting.
Q: What is the most memorable thing you have done during your high school career, so far?
A: The most memorable thing I've done within my high school years has been going to the Coffee Houses with my friends. Then, usually after, we take rides around town, blast the music really high, and go to a playground or something. We just like mess around a little, have fun, and be content with each other. So yeah, my most memorable thing is hanging out with people who I know care about me and who I care about.
Q: If you could be a character from any book, who would you pick and why?
A: Umm… I would become Albus Dumbledore (Harry Potter series) because he seems very mysterious and also very wise. So I feel like it'll be interesting to just learn about him and his secrets. I feel like he's a pretty content guy.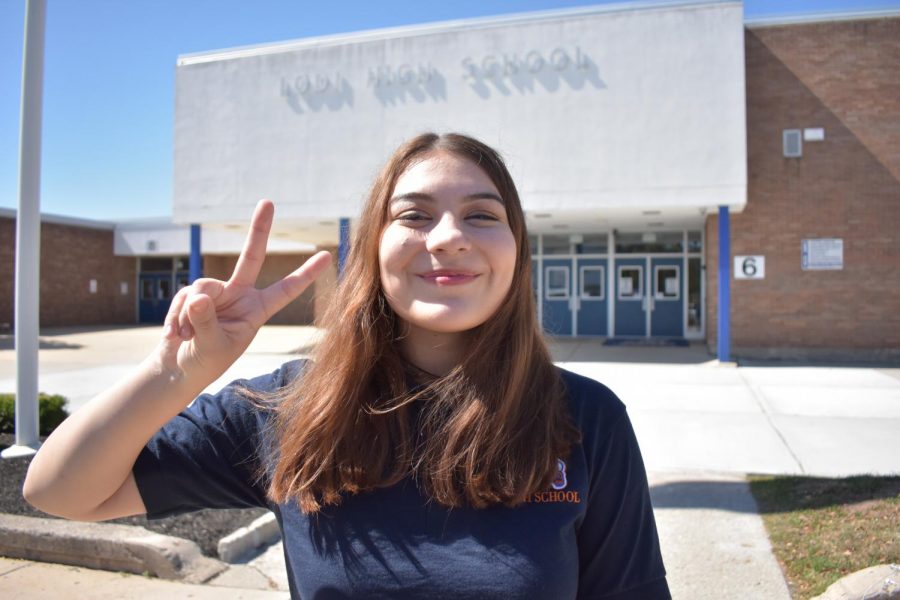 Michelle Crespo, Editor
Apr 21, 2020

Introspection: Its Importance Within Chaos

(Story)

Mar 12, 2020

World-Wide Pandemic: COVID-19

(Story)

Feb 14, 2020

This is What Love is Not

(Story)

Dec 19, 2019

Who are The Rockettes?

(Story)

Dec 19, 2019

Hollywood Holidays

(Story)

Nov 26, 2019

"Ohana Means Family"

(Story)

Oct 29, 2019
Oct 17, 2019

Celebrating Girls

(Story)

Sep 26, 2019

Harvesting Change

(Story)

Jun 20, 2019

The Heart of Memories

(Story)

May 09, 2019

T'was the Night Before an Exam

(Story)

Apr 17, 2019

The Dangers of Climate Change

(Story)

Apr 17, 2019

Staying Green: One Step at a Time

(Story)

Apr 03, 2019

Educational Women's Empowerment

(Story)

Apr 03, 2019

Preparing to Make an Impact

(Story)

Mar 12, 2019

Getting a Job Made Easy!

(Story)

Mar 12, 2019

Celebrating Mardi Gras!

(Story)

Feb 13, 2019
Feb 12, 2019
Jan 17, 2019

Study Habits: Becoming Your Best Self

(Story)

Jan 17, 2019

Change Begins Here: Women in Government

(Story)

Dec 20, 2018

Last Minute Gift Ideas!

(Story)

Dec 20, 2018

Incoming: New Year's Resolutions

(Story/Media)

Nov 21, 2018

LHS Volunteering Opportunities Made Easy

(Story)

Nov 21, 2018

Don't Be Greedy, Pass the Greens

(Story)

Oct 30, 2018

K-pop: Mistreatment and Influence

(Story)

Oct 30, 2018
Oct 11, 2018

The Importance of Self-Care

(Story)

Oct 11, 2018

Women in S.T.E.M.

(Story)

Sep 23, 2018

Asian Representation in Hollywood: Why is it so Important?

(Story)

Sep 23, 2018

Freshman and Sophomores: What You Need to Know

(Story)