Cheap Scares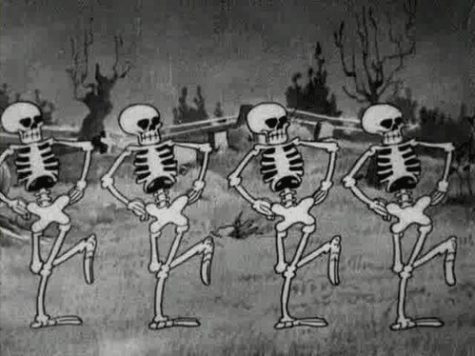 It's that spooky season again, which means that Halloween is right around the corner! This holiday is all about embracing the joy of creativity and having fun with the people closest to you. From the classic Halloween movie marathons to candy corn, and "spoopy" memes, memories are made. However, the most memorable part is always what you choose to be. Have you waited until it was too late and now you've run out of time for a costume?  If so, don't worry because the Rampage has got you covered with a couple of easy, last minute costumes that you can create right from your closet!
#1 – Cardi B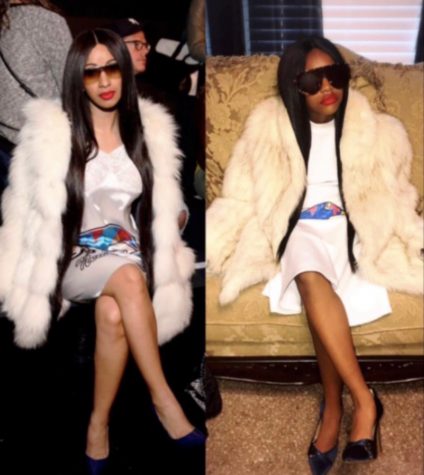 This popular artist has been all around the media since the beginning of last year. With her famous album, "Invasion of Privacy," and unique personality, Cardi B would be a perfect costume. For this, all you'll need to do is dress in your most bougie outfit that you own (recommended brand: fashion nova). Outfit piece ideas include: a faux fur coat, jumpsuit, high waisted jeans, heels, and fake nails. To really sell this fit, carry around a toy baby and pretend that it is Kulture! Overall, this costume will have you living your best life this Halloween season!
#2 – Soundcloud Rapper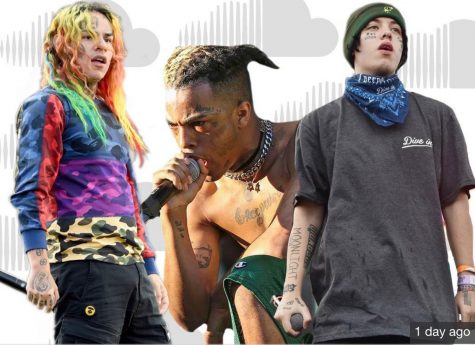 Soundcloud rappers make up majority of the music that most people listen to. With popular rappers such as Lil Skies, Lil Pump, 21 Savage, xxxtentacion, etc, they all pretty much have the same style. For this, you'll need to wear any basic/ casual outfit that you own. However, the key to show off everything you have that holds any worth so it is in all the little details and accessories. Make sure to wear any name brand clothing that you own and, if you have any jewelry or watches, wear them ALL. To really top off the look, use a sharpie (or any washable marker) and draw some tattoos on your skin. Don't be shy and flex on everyone this Halloween by wearing this relevant and memorable costume!
#3 – Snapchat Filter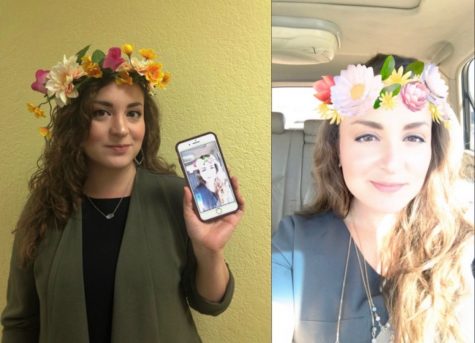 For this costume, minimal effort is required! All you need to do is decide which filter you'd like to be and do your make-up accordingly! Accessories would depend on which filter you are. For example: The picture depicts a flower crown, so you would need to go to the dollar store and make one of your own for cheap. The tutorial to create the flower crown look is here: https://youtu.be/uC4eJuaVgRs . This costume will allow for you to be the highlight of everyone's stories!
#4 – Pop Art/Comic Book Character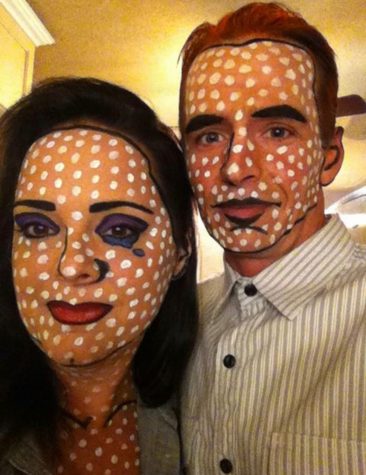 Minimal effort is required for this costume, as well! All you need to do is use black eyeliner and a white face paint crayon to get your desired look. As for your outfit, that is completely up to you. With this costume, you can be in either all black or something fancier. For example, for a fancier look you can go for a vintage style dress and a pair of heels or a button up shirt and dark jeans. The tutorial to create this look is here: https://www.youtube.com/watch?v=okBlne3Ydqw&authuser=0  This look will allow you to POP off on everyone this spooky season!
#5 – Georgie From IT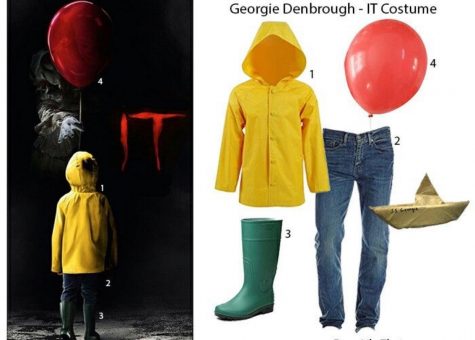 From the old classic movie to the revamped production last year, Georgie from IT is always a hit! For this costume, you can wear regular casual clothing. The only ESSENTIAL item for this is the yellow raincoat. In order to accessorize this costume, make a paper boat with "S.S. Georgie" written on it and carry around a red balloon. If you want to spice up the costume even more, add some fake blood and hide your arm in the sleeve of the raincoat. Don't be afraid to embrace your inner Georgie and "float" through the LHS halls this year!
Regardless of what you choose to be this year, always remember to stay safe and warm when you are wearing your costumes. Hope you enjoy your Halloween! Stay Spooky!
About the Contributor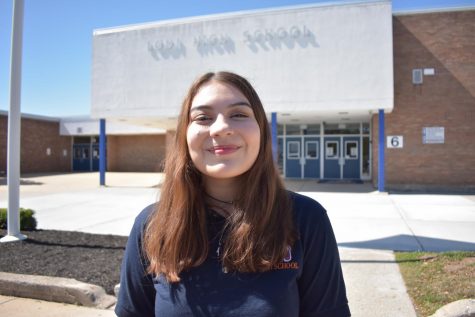 Michelle Crespo, Editor
Q: What is your dream job?

A: My dream job would be to be a social worker, to work with kids with special needs, and to spread awareness and to make...