Women in S.T.E.M.

In today's society, S.T.E.M (Science, Technology, Engineering, and Mathematics) is the backbone of many advances in our culture. This includes the advancement of DNA research, the use of computer programming, the creation of Bluetooth headphones, and much more. However, why are there less and less women in S.T.E.M professions today?
In a research study conducted by the Geena Davis Institute, it found that, of women with S.T.E.M. degrees, only 26% work in a S.T.E.M. occupation compared to the 40% of men who hold those positions. Also, out the the people who do have S.T.E.M. degrees, only 2.5 million of them are women compared to the 6.7 million of men.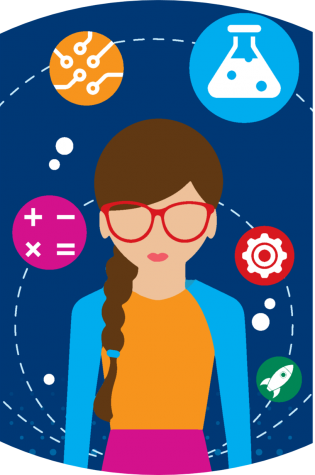 Here are some of the root causes as to why women are less likely to go into a S.T.E.M. profession:
Stereotypes: parents, teachers, toys, social norms, and media representations reinforce the ideals that S.T.E.M. is just for men.
Role Congruity: S.T.E.M. is usually seen as more solo, self- serving work, which, stereo-typically, could be seen as a more male orientated job career choice.
Work-Family Challenges: S.T.E.M. professions are sometimes viewed as family-inflexible.
Gender Discrimination: Women will avoid S.T.E.M. because they think they will encounter sexism.
Factors that can increase S.T.E.M. Intention in women are: 
Seeing S.T.E.M. as serving the community
Seeing S.T.E.M. as family flexible
Having S.T.E.M. role models in media
Having a role model (teachers, friends, family) that encourage S.T.E.M.
When LHS teacher, Ms. Fasulo, was growing up she had many female role models in S.T.E.M., including the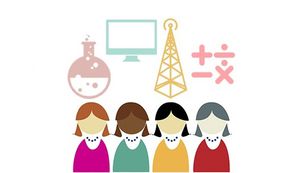 two veterinarians she worked for in high school who showed her that it was possible to balance having a high powered S.T.E.M. degree whilst still managing a family and a home. From a young age, Ms. Fasulo was fascinated  by science, which, eventually, encouraged her interests in public health, physics, and astronomy. This led to her having a Master's Degree in Epidemiology from the State University at Albany's School of Public Health.
When questioned about her advice to young women who want to pursue a career in S.T.E.M., Ms. Fasulo states,"You should never give up. As a women you will face discrimination from time to time, which can be very demoralizing. DO NOT ALLOW IT. Also, you will be set up to be in competition with your female colleagues. You do not have to be; so don't fall into the trap of thinking of other women as your enemies. We are stronger together." Fasulo emphasizes the importance of the unity of women rather than being pit against each other.
This is an impactful moment for women to stand up for each other; and Ms. Fasulo, along with the women who do have or are pursuing S.T.E.M. careers, are a prime examples of the importance of this movement. If you are thinking about going into a S.T.E.M. career, remember to surround yourself with tons of support and encourage others, as well. We need to encourage more females to pursue professions in S.T.E.M, so let's make history!
About the Contributor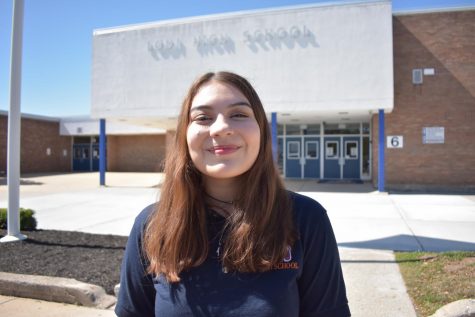 Michelle Crespo, Editor
Q: What is your dream job?

A: My dream job would be to be a social worker, to work with kids with special needs, and to spread awareness and to make...