Change Begins Here: Women in Government
For centuries, women have been aiming for change in government. In the United States, our government acts as a democracy by demonstrating a system that balances the actions conducted by people in power. Such systems, include people in Congress who sit in either the Senate or House of Representatives in Washington, D.C.
The Congressmen get to be a part of huge decisions within the states such as The Dreamers Act, Tax Reforms, Educational Bills, and the infamous current government shutdown that is caused by the single action of the President. However, other branches of the government get to sit and discuss how to improve the nation. These tasks prove to be extremely daunting and for centuries have been mainly a field dominated by men.
Just recently, there are more than 100 women elected in the House of Representatives and 12 in the Senate. Even better, many of these women bring more diverse perspectives and come from different backgrounds. These women of color include Alexandria Ocasio-Cortez, Rashida Tlaib, and Sharice Davids. With these women having a seat at the table, the United States demonstrates that it is possible to have gender equality and destroy gender roles.
Such strong and empowering women prove to young ladies of all ages that having a voice and a role in government is achievable through hard work. Many women in the government have had to go through societal struggles in order to fight for their spot. And, now, all of their hard work, allows all women to follow in their footsteps.
Women in government isn't just a reference about career opportunities. Everyone can be involved in the government by doing the simple act of voting and speaking out on their beliefs. Every vote matters and aids in making improvements to our society with the help of our representatives. These inspirational females have proven to push gender boundaries and create history!
About the Contributor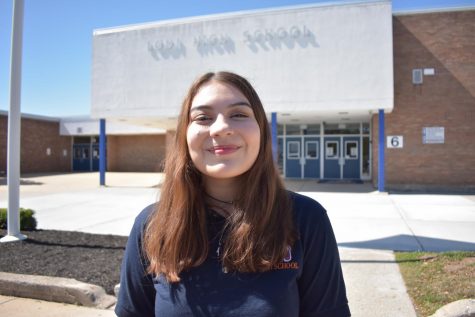 Michelle Crespo, Editor
Q: What is your dream job?

A: My dream job would be to be a social worker, to work with kids with special needs, and to spread awareness and to make...