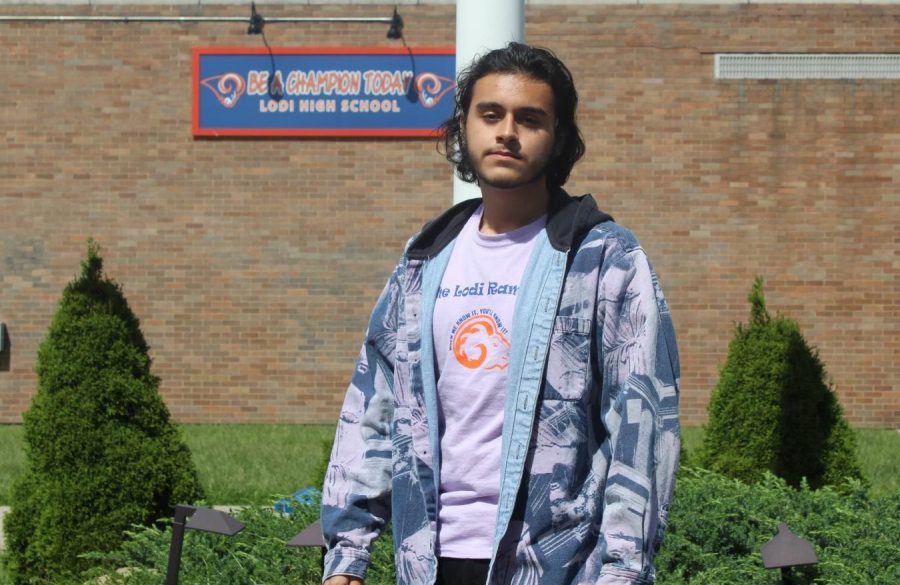 Q: If you could have dinner with one person, dead or alive, who would it be and what would you talk about?
A: I would love to speak to Marilyn Monroe. She was such an over achieving person, however, she allegedly did not have the most content life. I want to know how she feels about how society viewed her and her legacy. Also, I would like to get her input on the media's controversial treatment of her and her eventual death. 
Q: What movie could you re-watch and never get tired of?
A: I have two movies: Coraline and Alice in Wonderland (1951). Both movies are incredibly animated and surreal. The styles and characters are aesthetically up my alley and the films are quite charismatic.
Q: What's your spirit animal?
A: Probably a sort of bird. I often find myself irritated by what is comfortable, and enjoy new experiences out of my comfort zone. I don't want to be in one place forever. Just like a bird, I'd like to experience as much as humanly possible. Birds have an inherent control over their freedom and I feel that freedom is my power. 
Q: Would you rather only read books or only watch movies?
A: Definitely books. Yeah, with movies you can still dissect plots and characters, but literature is such a major component in my life. By reading, I can expand my vocabulary, language, scope of symbolism, etc. Through literature I can perfect my craft and use the English language to express myself further. At the moment, I am reading
The Divine Comedy.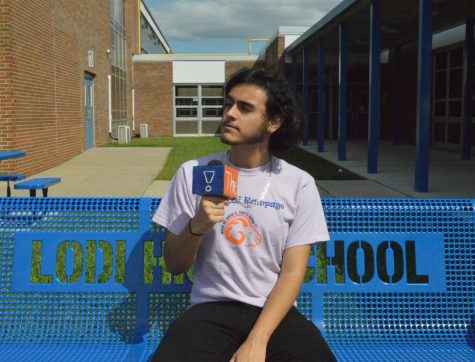 Nick Marin, Editor
Nov 25, 2020

Thanksgiving Exposed!

(Story)

Nov 25, 2020

A Chopped Thanksgiving

(Story)

Oct 09, 2020

Respect and Pride at Lodi High

(Story)

Oct 09, 2020

The Halloween Gala

(Story)

Oct 09, 2020

Superlatives: The One Where They're Seniors

(Story)

Oct 01, 2020

In with the New (Staff)

(Story)

Oct 01, 2020

Ramping Up Rampinions: Quarantine Wisdom

(Story)

Jun 22, 2020

Outstanding Seniors

(Story)

Jun 22, 2020

College Advice from Seniors

(Story)

May 16, 2020

Our Strange Addiction: Billie Eilish

(Story)

Apr 21, 2020

The More You Know the Better: Tame Impala

(Story)

Mar 29, 2020

Quality Content for Quarantine

(Story)

Mar 12, 2020

An Honor to Perform: Honors Recital

(Story)

Mar 05, 2020

The Addams Family Trailer

(Story)

Feb 13, 2020

A Latte Performances: Coffee House

(Story)

Feb 13, 2020

Love: The Unexpected

(Story)

Jan 23, 2020

The Trials and Tribulations of LHS Mock Trials

(Story)

Jan 23, 2020

Ten Years of Trends: Decade Rewind

(Story)

Dec 20, 2019

Jingle All the Way with the Winter Concert

(Story)

Dec 20, 2019
Dec 20, 2019

Spirited Students of LHS

(Story)

Dec 18, 2019

Student vs Teacher: Holiday Trivia

(Story)

Nov 26, 2019

Saving Lives One Food Drive at a Time

(Story)

Nov 14, 2019

Caffeine and Creativity: Coffee House

(Story)

Oct 30, 2019

Halloween on the Cheap

(Story)

Oct 29, 2019

Neon Stripes and Lodi Pride: Hoco 2019

(Story)

Oct 16, 2019

Marching to Victory

(Story)

Sep 26, 2019

Summer in September: LHS' Favorite Hits

(Story)

Sep 26, 2019
Sep 26, 2019

Put Some Pep in Your Step this Fall!

(Story)