Superlatives: The One Where They're Seniors
Every year, the yearbook staff awards superlatives to the senior class based on their grade's votes. This year is no different, regardless of the pandemic. On Sept. 18, seniors casted their picks for categories, such as Class Car and Best Laugh. Now that the voting has concluded, the Lodi Rampage wants to highlight the deserving winners for each of their respective categories. In collaboration with yearbook, Rampage presents the Senior Superlatives of 20′-21'… in the style of Friends.
Winners (In Order of Appearance):
Class Smile: Anthony Leto & Shally Delacruz
Class Best Friends: Brooke Scarcella & Aditi Rana
Class Couple: Andrew Fisher & Mariana Guzman
Most Likely to Succeed: Kashmala Arif & Jean Paul Gaviria
Class Eyes: David Laskowski & Julia Wyman
Class Athletes: Alyssa Spatuzza & Aaron Moravick
Most Musical: Allaina Padolina & Nicolas Marin
Kindest Hearts: Joshua Isabel & Lara Kurdi
Best Hair: Kaila Frasier & Brandon Garcia
Most Artistic: Enes Abazi & Mariana Guzman
Class Gamers: Violet Savino & Christopher Capolete
Class Instagrammers: Frasier Aduna & Genesis Munera
Most Likely to Sleep in Class: Joshua Bueno & Maritza Almonte
Best Laugh: Samir Munenaka & Dennisse Pumayugra
Best Car: Delia Anton & Joseph Velardi
Class Clowns: Alleeya Wilson & Paul Leon
Class Sneakerheads: Roland Leiva & Junei Laraque
Most Extra: Asdri Brugal & Aidan Rodriguez
About the Contributors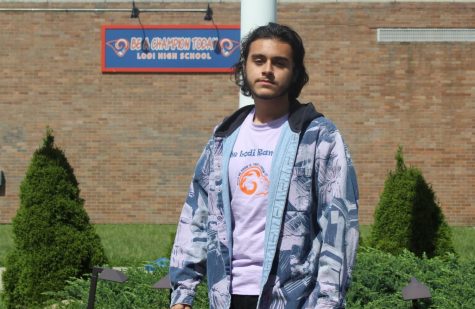 Nick Marin, Editor
Q: If you could have dinner with one person, dead or alive, who would it be and what would you talk about?

A: I would love to speak to Marilyn Monroe....
Allaina Padolina, Writer
Q: Do you play an instrument?

A: Yes. I play guitar mainly and some bass. I'm self-taught.

Q: What's your least favorite animal?

A: If I had...