The More You Know the Better: Tame Impala
Kevin Parker, or Tame Impala, is one of the most influential music artists to emerge from the last decade. His records have gained popularity throughout the years and tracks such as The Less I Know The Better and Feels Like We Only Go Backwards have functioned as staples of his successes. His sound is recognizable from his distinct vocals to his uniquely psychedelic rock and pop sounds. Most appealing is his ability to create his art unassisted. Parker independently writes, composes, and records almost all of his projects. His work has reached various audiences, ranging from his home country, Australia, all the way to the United States. He has even aided in producing projects such as Melody's Echo Chamber and has been covered by the likes of Rihanna. In light of his newest album, The Slow Rush, which came to fruition on Feb. 14, 2020, the Rampage would like to give a run down of Tame Impala's 4 studio albums.
Innerspeaker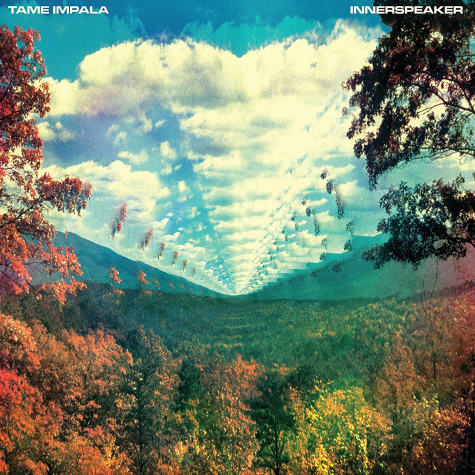 Innerspeaker served as Kevin Parker's big break into the music scene. Released on May 21, 2010, the debut album showcased the artist's style in its most stripped down form. Throughout the LP, his sound displays an array of experimentation and is somewhat reminiscent of psychedelic groups of the 60s, such as The Doors and The Beatles, to name a few. Furthermore, the style of the record succeeds in consistency, keeping the vintage sound and quality level headed through the whole record. The atmosphere the track listing creates is comfortable and spacey and constructs a whirlpool the listener can nonchalantly dive-into. Some tracks that present this best are, "Solitude Is Bliss," in which Parker's drawn out vocals and heavy drumming create the aforementioned mood, and "Lucidity," who's lyrical repetition and fluid instrumental create a euphoric ambiance. What makes Tame Impala's debut separate from the rest of his work is its soundscape approach.  Innerspeaker is a consistent piece of art- a rocket that launches the listener into space and simulates an almost out of body experience.
Favorite Tracks: Lucidity, Why Won't You Make Up Your Mind?, Solitude Is Bliss
Lonerism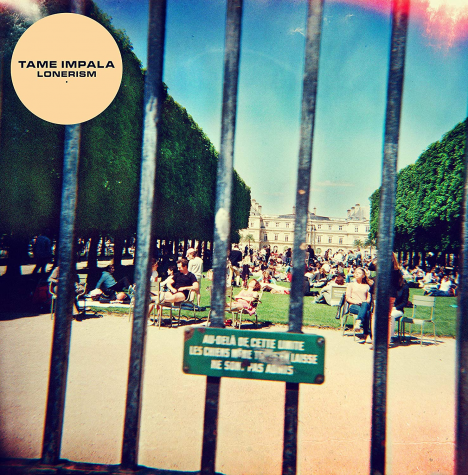 Tame Impala's sophomore album, Lonerism, houses some of Parker's most sonically fascinating work. From the very beginning, the listener is hit with "Be Above It," a repetitive yet intense track with each set of lyrics building up the instrumental. This is until it hits an abrupt end, which transitions the tracklisting to, "Endors Toi," a short single with a mesmerizing instrumental and distinct synth. From then on, the album provides the listener with a myriad of sonically passionate tracks. What makes this record stand out in Parker's discography is the jarring and memorable instrumentation on the album. Deviating from the goals of Innerspeaker, Lonerism focuses on each sound rather than an over all atmosphere. It keeps the listener from losing interest and keeps every song from dissipating into each other. Alongside this, lyricism follows suit. Subject matter ranges from dissatisfaction in a relationship to mocking an arrogant individual. Kevin crafts this project so every song is its own individual experience.
Favorite Tracks: Be Above It, Apocalypse Dreams, Elephant
Currents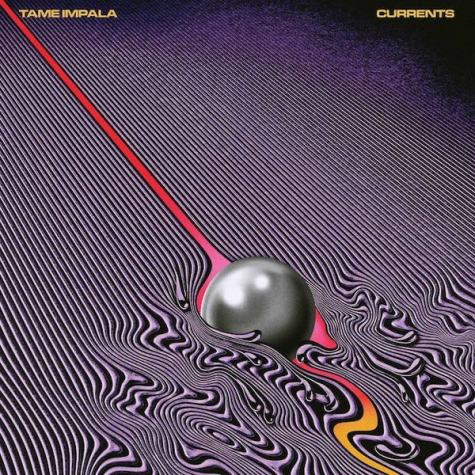 Currents is undoubtedly Parker's most commercially successful album- and for good reason. It harbors a fusion of clever instrumentation and thematic greatness. Currents tackles the topic of heartbreak to multiple levels, so much so, it is as if every track acts as a varying degree. On this record, Parker's lyrical strengths play to his benefit, creating lyrics that compliment his compassionate vocals. Similar to the tracks on Lonerism, many singles have moments of intense instrumental build. However, what allows these moments on Currents to be so unique is the manner in which they are concocted. Many times, they are in between a song, either preceding an emotional decline, "The Moment," or leading to one, "Love/Paranoia." What makes Currents novel in Tame Impala's discography is its blend of thematic lyricism with its psychedelic composition. Kevin finally achieves this balance, and it creates for unforgettable instances that leave a deep impression on the listener.
Favorite Tracks: The Moment, The Less I Know The Better, New Person, Same Old Mistakes
The Slow Rush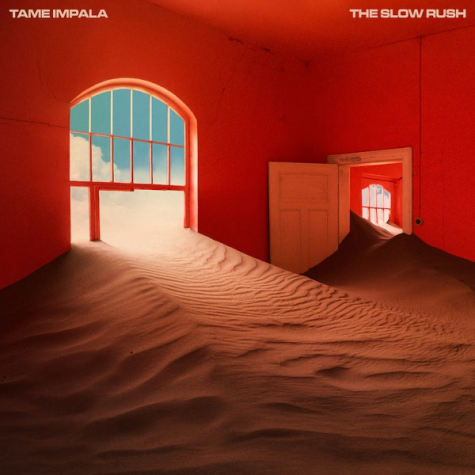 Most recently, Tame Impala released his highly anticipated record, The Slow Rush. Taking a separate approach from his past work, this record acts as a readjustment period for Parker. Following the commercial success of Currents, this LP conveys his progressively settling emotions. The record deals with many life issues revolving around time and continuity. On "Posthumous Forgiveness," Parker reflects on his troubled relationship with his father and what he wishes could have been. Meanwhile, on "One More Year," Kevin ponders the excitement and worry that accompanies the oncoming future. What sets this record apart from the rest is its sense of calamity. The Slow Rush seeks to achieve an emotional outpour without the aid of a hard hitting instrumental- all the while, maintaining a lyrical, vocal, and sonic balance similar to the likes of Currents. There is plenty to admire within the composition of the LP, however, Parker's emotional delivery prevails. His sentimental depictions accompanied with fitting instrumentation allow for a soothing and satisfying listen.
Favorite Tracks: One More Year, On Track, Lost In Yesterday
About the Contributor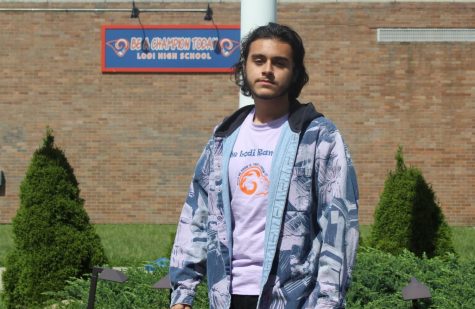 Nick Marin, Editor
Q: If you could have dinner with one person, dead or alive, who would it be and what would you talk about?

A: I would love to speak to Marilyn Monroe....