A Pairing Like No Other
Valentine's Day is a holiday that celebrates the universal feeling of love, however, it often seems to only pander to couples. We tend to forget that the essence of love is not encompassed solely by those in relationships, but within the variety of bonds we hold dear. These connections, stemming from familial to platonic, are just as complex and profound despite being overlooked. In this video, The Lodi Rampage interviews a plethora of these bonds alongside the traditional couple. We want to expose what is so special and rare about each relationship, and the way that every bond matters as much as the other. This Valentine's, we want to remind you that whatever connection you may have with someone, it is a pairing like no other, and deserves to be celebrated during this day of love.
About the Contributor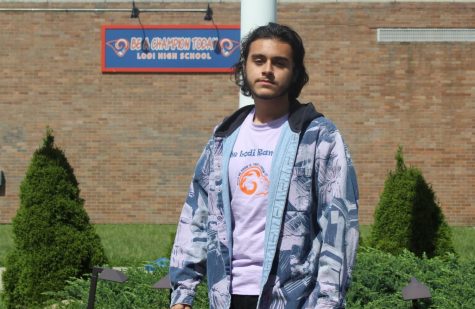 Nick Marin, Editor
Q: If you could have dinner with one person, dead or alive, who would it be and what would you talk about?

A: I would love to speak to Marilyn Monroe....