Neon Stripes and Lodi Pride: Hoco 2019
On October 19, 2019, Student Government hosted its annual Homecoming dance. The Student Gov. officials spent months tirelessly planning, meeting, and working out ideas that would eventually manifest into the evening.
Homecoming was kicked off with its yearly Homecoming game. The LHS Football team played against East Rutherford while the Marching Band pulled off one final performance. Alongside these events, the Homecoming court was introduced on convertibles and Anna Sancilio was crowned the queen of the night. Everyone in the bleachers could agree it was an impressive and unforgettable day. Meanwhile, behind the scenes, Student Government was spending hours in the cafeteria decorating the room from head to toe. The students worked tirelessly from 11:00 AM all the way to 4:00 PM making sure it'd be a night to remember.
Finally the night arrived, and a crowd of over 300 stepped into what was once a cafeteria and now a meticulously decorated dance floor. Student Government decorated the room to nines, sticking true to the promised neon theme. Bright stripes cascaded the tables and glowing lights sprawled across the enclosure's walls. Neon hands greeted guests, lanterns dangled from the ceiling, and black lights blared throughout the room. It is safe to say to that Homecoming 2019 was a massive success and one that will stick in people's minds forever.
About the Contributors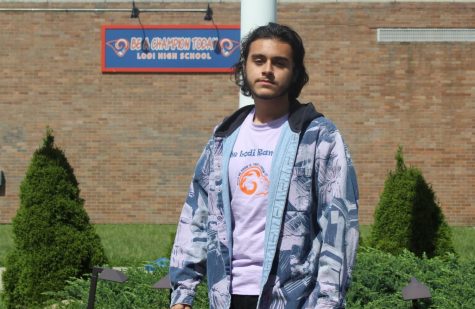 Nick Marin, Editor
Q: If you could have dinner with one person, dead or alive, who would it be and what would you talk about?

A: I would love to speak to Marilyn Monroe....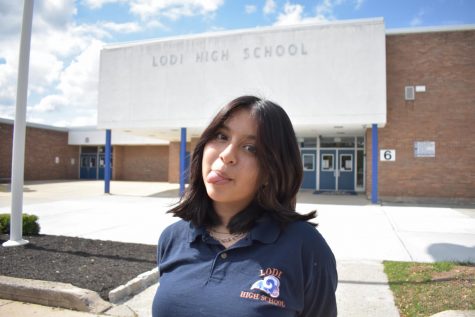 Karina Flores, Writer
Q: What is your main goal this year? 

A: To get principals list, get my GPA up, and get into  my dream college.

Q: How would you explain your fashion?

A:...