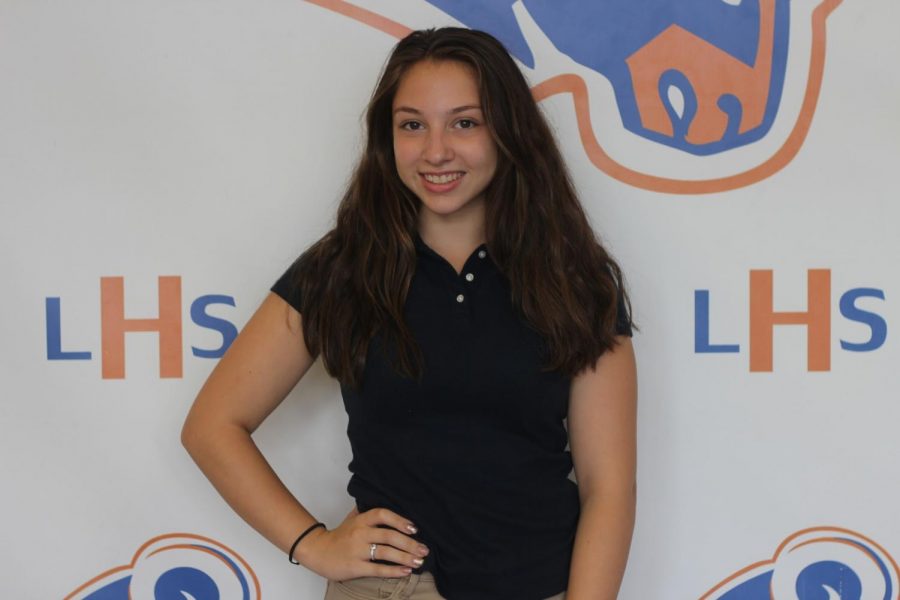 Q: How would you describe your high school experience in three words?
A: Positive personal growth
Q: If you could have any superpower what would it be and why?
A: I would want to have super strength in order to compensate for my height. People might not take me seriously because I'm so small but I bet they would take 
me seriously if I had super strength.
Q: What are you most looking forward to during your second year of Rampage?
A: I'm excited to plan out videos, write editorials, and come up with great ideas that will make this year personal to our grade.
Q: If money wasn't a worry, what would you do after graduating?
A: I would definitely travel. To me, traveling and creating lasting memories and experiences is more important than any material item. It's so important to travel and witness the culture/history of other countries. If I could afford it, I would never be home.
Q: What's your favorite thing about yourself?
A: My favorite thing about myself is my ability to adapt. I feel like I can take change and embrace it. I like the fact that I am able to be alone but also don't mind a crowd. Or the fact that I could find happiness in a big city or a small town. I feel that being able to adapt is a great quality to possess.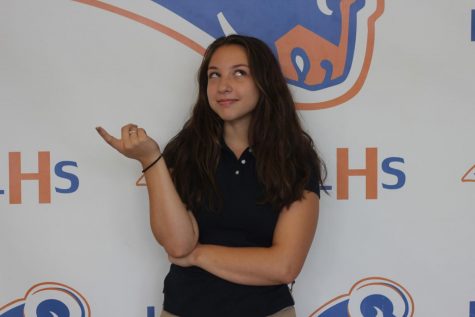 Caterina Messina, Administrator
Jun 22, 2019

The Official Senior Video: Class of 2019

(Story)

Jun 19, 2019

Felician Academy: End of Chapter 1

(Media)

Apr 17, 2019

Lip Sync or Swim: The Final Battle

(Story)

Apr 03, 2019
Mar 12, 2019

Don't Major in Stress

(Story)

Mar 02, 2019

Sitting Down with Sweet Charity

(Story)

Feb 13, 2019
Feb 12, 2019

Pick Your Partner!

(Story)

Dec 20, 2018

Kelly's Christmas Lip Dub

(Story)

Nov 21, 2018

LHS Teachers' Thanksgiving

(Story/Media)

Oct 30, 2018

A Halloween Adventure

(Story)

Oct 30, 2018

Halloween: Expectation Versus Reality

(Story)

Oct 14, 2018

Dubbing Through the Decades

(Story/Media)

Sep 23, 2018

Introducing The Lodi Rampage Staff!

(Story)

Jun 22, 2018

Your Journey Awaits

(Story)

Jun 20, 2018

Teachers Inspired by Students

(Story)

Jun 20, 2018

Somehow, We're All Connected

(Story/Media)

Apr 19, 2018

Showers of Respect for Our Veterans

(Story)

Apr 19, 2018

LHS Choir's Spring Concert

(Story)

Mar 27, 2018

17 Minutes of Honor and Inspiration

(Story/Media)

Mar 08, 2018

Random Acts of Kindness Week

(Story)

Mar 08, 2018

Play Ball for a Cause

(Story)

Feb 13, 2018

Hit or Miss Valentine's Day Gifts

(Story/Media)

Feb 13, 2018

In the Mix: Valentine's Day Edition

(Story/Media)

Jan 18, 2018
Dec 21, 2017

'Tis the Season to be Giving

(Story)

Dec 21, 2017

In the Mix: Special Christmas Competition

(Story)

Nov 21, 2017

In the Mix: Thanksgiving Edition

(Story/Media)

Nov 21, 2017

Give Thanks and Give Back!

(Story)

Oct 30, 2017

In the Mix: Halloween Edition

(Story)

Oct 30, 2017

Who Rocks the House? The Seniors Rock the House!

(Story)

Oct 19, 2017

Pick a Club, Any Club!

(Story)

Oct 05, 2017

Football with a Twist

(Story)

Sep 20, 2017

The Oval Office of LHS

(Story)