Give Thanks and Give Back!
Thanksgiving is a time where friends and family come together for a nice dinner and give thanks for all that they have. The smell of traditional family recipes, the buzz of conversation, and warmth from the fireplace is what makes this holiday so great. However, there are many that are unable to experience these wonderful holiday traditions. Not only is this a time to give thanks for everything that you have but it is also a time to give back to those who are less fortunate.
There are many ways that you can give back to those in need this holiday season. Donating to your local food drive is a good way to put food on the table for those who cannot afford a simple Thanksgiving meal. Volunteering at your local food kitchen is also a great way to help out and give back to those less fortunate. Volunteering not only on Thanksgiving but also anytime throughout the year can be very beneficial to those in need. During this cold November month, you can also donate warm coats to local coat drives in order to keep others warm. If you cannot make it to any of these drives or you cannot volunteer, donating online is another effective way to give back. By donating a small amount of money online, you can help a family have a Thanksgiving turkey delivered right to their table. One small donation can put a smile on someone's face; so, take time to give back to your community. Below are a few addresses and links to local donation spots:
Food Drives:
Calvary Baptist Food and Clothing Pantry: 217-245 Passaic St., Garfield Phone: (973) 773-2444
CENTER FOR FOOD ACTION: 224 Midland Ave, Saddle Brook Phone: (201) 703-9857
CENTER FOR FOOD ACTION: 316 First Street, Hackensack Phone: (201) 883-9375
Food Kitchen:
http://www.mealswithamissionnj.org/     Located in: 63 Harrison Ave Garfield, NJ  07026                   Phone: (201) 986 -6325
Coat Drives:
Burlington Coat Factory: 174 Passaic Street Garfield, NJ 7026 Phone: (973) 365-1251
Burlington Coat Factory: 415 Route 3 East Clifton, NJ 7014 Phone: (973) 777-0689
Turkey Drive:
https://www.family-to-family.org/donations/turkey-drive/
About the Contributor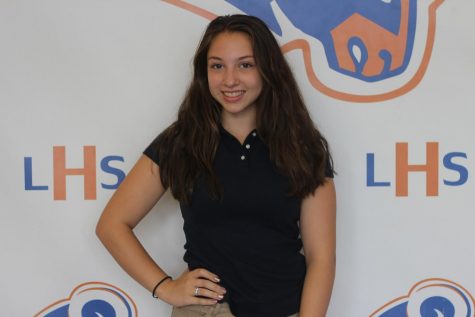 Caterina Messina, Administrator
Q: How would you describe your high school experience in three words?

A: Positive personal growth

Q: If you could have any superpower what would...