Play Ball for a Cause
Every year, in honor of Valentine's Day, Lodi High School gives back to those in need. On Friday Feb. 16, students participated in the national Hoops for Heart fundraiser. The funds from this event went towards the American Heart Association. The American Heart Association runs fundraisers such as Hoops for Heart and Jump Rope for Heart in order to get students excited about giving back. Their mission is to teach students about healthy, active lifestyles and the importance of giving back to those who may not be able to athletically perform due to cardiovascular problems. The proceeds raised through this event go toward children with heart conditions.
In order to participate, each student must donate $20 towards the American Heart Association. At the fundraiser this year, which took place during the school day in the gymnasium, students were able to participate in basketball events and have fun with friends. Some of the events included: 3 on 3, foul-shooting, and 3-point shooting. Students were able to compete against friends and faculty in friendly games of basketball for a good cause. This fundraiser is effective because it is not only a great way for students to have fun with their friends but it also allows them to feel like they're making a difference. This amazing event would not be possible without the Physical Education Department and  dedicated host, Ms. Policastro! Thank you to Ms. Policastro for organizing this event and to all of those who participated!
About the Contributor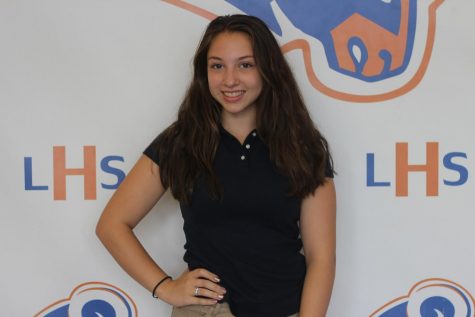 Caterina Messina, Administrator
Q: How would you describe your high school experience in three words?

A: Positive personal growth

Q: If you could have any superpower what would...