Your Journey Awaits
Hang on for a minute...we're trying to find some more stories you might like.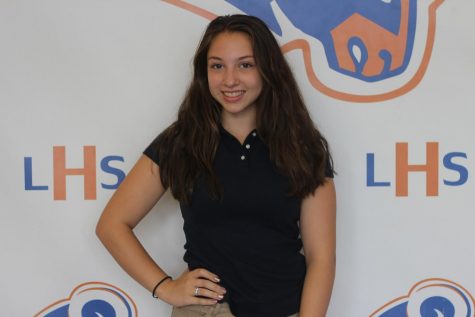 More stories from Caterina Messina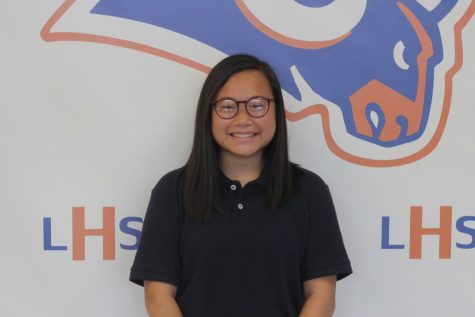 More stories from Julia Guinto
Congratulations to the graduating class of 2018! All of you have had completely different high school experiences, but they are all very connected. Freshmen year, all of you walked into Lodi High School anxious over what the next four years would hold. You mingled with new people, and held onto old friends. You met some great teachers, and got to experience all of the exciting high school activities for the first time. Sophomore year, you all began to feel like a part of the LHS family, no matter which piece of it you fit into. Whether you were in the science league, drama club, or on the track team, you began to find your place within the puzzle. Junior year, as they say, was the most difficult. You had to meet deadlines, try not to procrastinate, and keep your grades up in order to prepare for the following year. In the blink of an eye, senior year was here and it was time to start applying for college and figure out what to do after these four years ended.  Pretty soon, you had to choose a college, or a career path, or anything else you were planning on doing in the near future. And here you are now, on Thursday, June 21, 2018, about to embark on the next chapter of your lives. Here on graduation day, Hashim Kalash gave a warm welcome speech, Joan Spirollari received the high honor of the class of 2018's Valedictorian, and Emma Bernardo gave a heartfelt commencement speech. The entire LHS community is so excited to see where all of your different paths will lead you. Congratulations to the class of 2018 and good luck on your future journeys, wherever they may take you.

About the Writers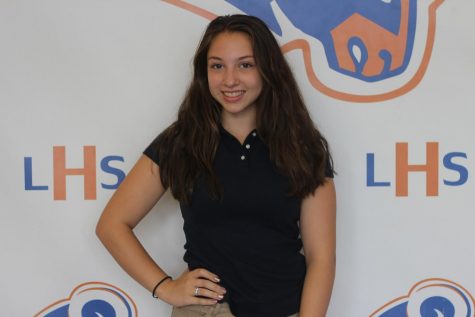 Caterina Messina, Administrator
Q: How would you describe your high school experience in three words?
A: Positive personal growth
Q: If you could have any superpower what would it be and why?
A: I would want to have super strength in order to compensate for my height. People might not take me seriously because I'm so small but I bet they would take me seriously if I had super strength.
Q: What are you most looking forward to during your second year of Rampage?
A: I'm excited to plan out videos, write editorials, and come up with great ideas that will make this year personal to our grade.
Q: If money wasn't a worry, what would you do after graduating?
A: I would definitely travel. To me, traveling and creating lasting memories and experiences is more important than any material item. It's so important to travel and witness the culture/history of other countries. If I could afford it, I would never be home.
Q: What's your favorite thing about yourself?
A: My favorite thing about myself is my ability to adapt. I feel like I can take change and embrace it. I like the fact that I am able to be alone but also don't mind a crowd. Or the fact that I could find happiness in a big city or a small town. I feel that being able to adapt is a great quality to possess.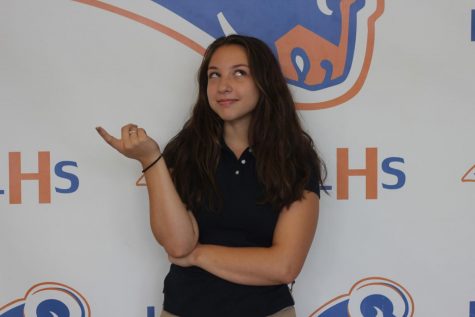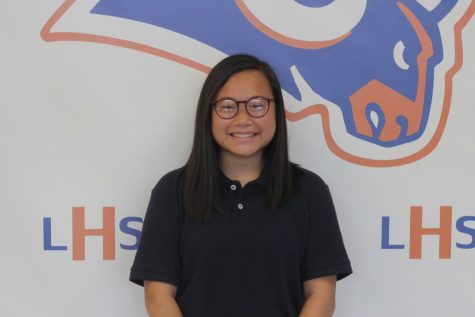 Julia Guinto, Administrator
Q: What is your favorite part of school?
A: School offers a lot of opportunities for anybody with any interest. There are so many different clubs; I feel like anyone can do anything and be anything and you can put yourself out there in many ways in school.
Q: What are your hobbies and how did you get into them?
A: Tennis, sleeping, binge watching Youtube and Netflix. One hobby that no one really knows I have is that, recently, I learned how to play ukulele. I got into it because I wanted to pick up an instrument and teach myself something and I thought the ukulele was pretty cool.
Q: What kind of music do you like to listen to?
A: All music. Everyone says that they don't like country, but there are some country songs that are bops, so I like any kind of music.
Q: What makes you happy?
A: I think seeing other people happy and pleasing other people because I always put myself in someone else's shoes. So if anybody else is happy because of something I did, then I feel that too.
Q: What is your dream place to visit?
A: I have always wanted to visit Japan, Tokyo specifically, because the culture and people are really cool and interesting to me.
Q: Are you a morning person or a night person?
A: I am tired 24/7, but I can usually stay up pretty late so I would say that I am a night person.