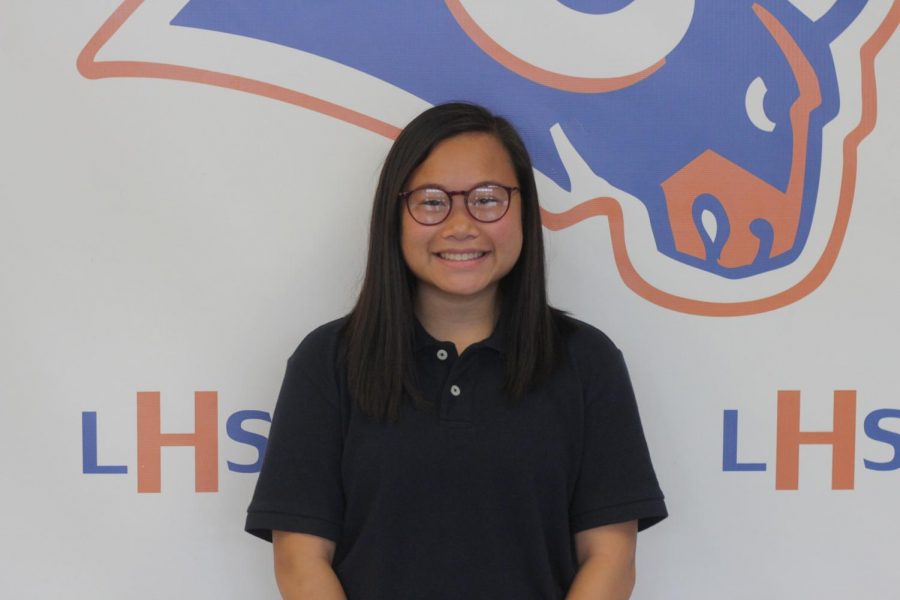 Q: What is your favorite part of school?
A: School offers a lot of opportunities for anybody with any interest. There are so many different clubs; I feel like anyone can do anything and be anything and you can put yourself out there in many ways in school.
Q: What are your hobbies and how did you get into them?
A: Tennis, sleeping, binge watching Youtube and Netflix. One hobby that no one really knows I have is that, recently, I learned how to play ukulele. I got into it because I wanted to pick up an instrument and teach myself something and I thought the ukulele was pretty cool.
Q: What kind of music do you like to listen to?
A: All music. Everyone says that they don't like country, but there are some country songs that are bops, so I like any kind of music.
Q: What makes you happy?
A: I think seeing other people happy and pleasing other people because I always put myself in someone else's shoes. So if anybody else is happy because of something I did, then I feel that too.
Q: What is your dream place to visit?
A: I have always wanted to visit Japan, Tokyo specifically, because the culture and people are really cool and interesting to me.
Q: Are you a morning person or a night person?
A: I am tired 24/7, but I can usually stay up pretty late so I would say that I am a night person.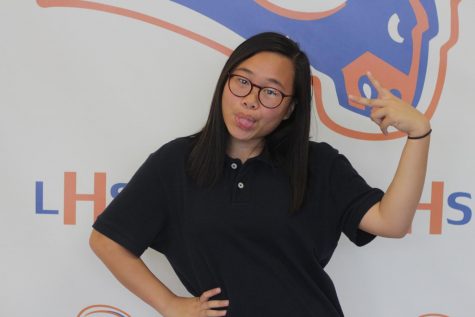 Julia Guinto, Administrator
Jun 22, 2019

The Official Senior Video: Class of 2019

(Story)

Jun 20, 2019

Springing into Action!

(Media)

Apr 17, 2019

Lip Sync or Swim: The Final Battle

(Story)

Apr 03, 2019
Mar 05, 2019

Snow More Winter Sports

(Story)

Mar 02, 2019

Sitting Down with Sweet Charity

(Story)

Feb 13, 2019
Feb 12, 2019

Pick Your Partner!

(Story)

Jan 17, 2019

The Bird Box Challenge

(Media)

Dec 20, 2018

Kelly's Christmas Lip Dub

(Story)

Nov 21, 2018

LHS Teachers' Thanksgiving

(Story/Media)

Oct 30, 2018

Halloween: Expectation Versus Reality

(Story)

Oct 30, 2018

The Power of Powderpuff

(Media)

Oct 30, 2018

A Halloween Adventure

(Story)

Oct 30, 2018

Falling Out of the Season!

(Story)

Oct 14, 2018

Dubbing Through the Decades

(Story/Media)

Sep 23, 2018

Meet the Captains: Fall Edition

(Media)

Sep 23, 2018

Introducing The Lodi Rampage Staff!

(Story)

Jun 22, 2018

Your Journey Awaits

(Story)

Jun 20, 2018

Teachers Inspired by Students

(Story)

Jun 20, 2018

Fresh College Advice for Freshies!

(Story)

May 31, 2018

We Heart Teen Arts

(Story)

May 10, 2018

In the Eyes of a Mother…

(Story)

Apr 19, 2018

Humans of LHS: Adaptation

(Story)

Mar 27, 2018

Behind the HEIGHTS!

(Story)

Mar 08, 2018
Feb 13, 2018

Hit or Miss Valentine's Day Gifts

(Story/Media)

Feb 13, 2018

In the Mix: Valentine's Day Edition

(Story/Media)

Feb 13, 2018
Feb 13, 2018

Is it Worth it?

(Story/Media)

Feb 13, 2018

Humans of LHS: Love

(Story)

Feb 13, 2018

What's Brewing?: The Second LHS Coffee House

(Story/Media)

Jan 18, 2018

The Sibling Games

(Story)

Dec 21, 2017

Humans of LHS: Change

(Story)

Dec 21, 2017

In the Mix: Special Christmas Competition

(Story)

Dec 21, 2017

Out with the Old, Ring in the New!

(Story)

Dec 21, 2017

Candy Cane Everything

(Story)

Nov 21, 2017

In the Mix: Thanksgiving Edition

(Story/Media)

Oct 30, 2017

In the Mix: Halloween Edition

(Story/Media)

Oct 30, 2017

A Way with Words: Halloween Edition

(Story)

Oct 18, 2017

Memories are Forever: LHS Homecoming

(Story)

Oct 05, 2017

Humans of LHS: Harmit Parmar

(Story)

Oct 05, 2017

Humans of LHS: Natalia Moreno

(Story)

Oct 05, 2017

Humans of LHS: Carlos Andres Lopez

(Story)

Sep 21, 2017

Humans of LHS: Jalal Alsurakhi

(Story)

Sep 21, 2017

Humans of LHS: Samantha Guerra

(Story)

Sep 21, 2017

Humans Of LHS: Daniel Hanna

(Story)

Sep 20, 2017

Humans of LHS: Kristian Asturias

(Story)