Memories are Forever: LHS Homecoming
This past week of Oct. 9, was very eventful for Lodi High School's student body. The homecoming pep rally, football game, and dance all occurred over the weekend.
Lodi High School's Homecoming Pep Rally occurred on Friday, Oct. 13. The Marching Rams performed, the cheerleaders and football players made an appearance, and the 2017 Homecoming Queen was announced in front of the whole school. But, before that her court was introduced: Jennifer Mahon, the third runner up, Alyssa Martin, the second runner up, and Sara Papraniku, the first runner were each escorted around the football field in front of the whole school by select LHS football players. Finally, vice principal, Mrs. Yzquierdo announced Lodi High School's 2017 Homecoming Queen as Emma Bernardo! Congratulations to Emma and her court!
On the afternoon of Saturday, Oct. 14, Lodi High School's football team had their homecoming game against Waldwick. During halftime, there was a performance by the Marching Rams and the Homecoming Queen, Emma Bernardo, and her court rode onto the field in front of a huge crowd. She was finally crowned by principal, Mr. D'Amico. After the ceremony, the football game continued and although the LHS football team put up a good fight, the Lodi lost to Waldwick 15-45.
The Diamonds are Forever homecoming dance was fabulously prepared by the student government on Saturday, Oct. 14. Matthew Wood was crowned King at the dance; he and Emma Bernardo, homecoming queen, danced to Ed Sheeran together to celebrate their victory. The DJ played great songs and had everyone on their feet creating a very lively night. This homecoming became a weekend that the LHS students will never forget!
About the Contributors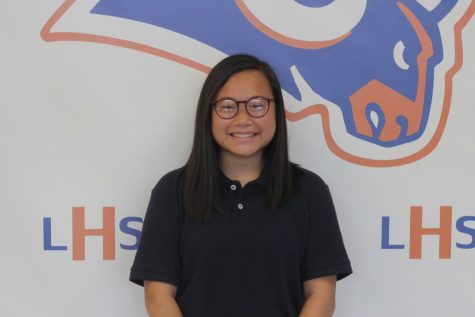 Julia Guinto, Administrator
Q: What is your favorite part of school?
A: School offers a lot of opportunities for anybody with any interest. There are so many different clubs; I feel...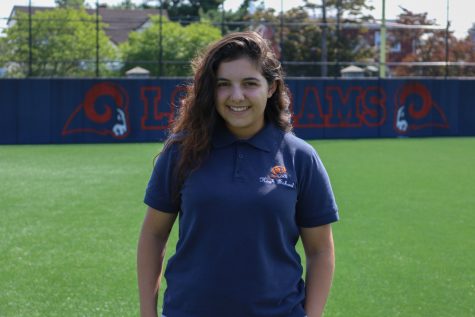 Kelsie Hannavi, Writer
Q: If you can be any animal, which would you be and why?

A: "A cat because they are wise in a quiet way and they're cute!"

Q: If you were offered...