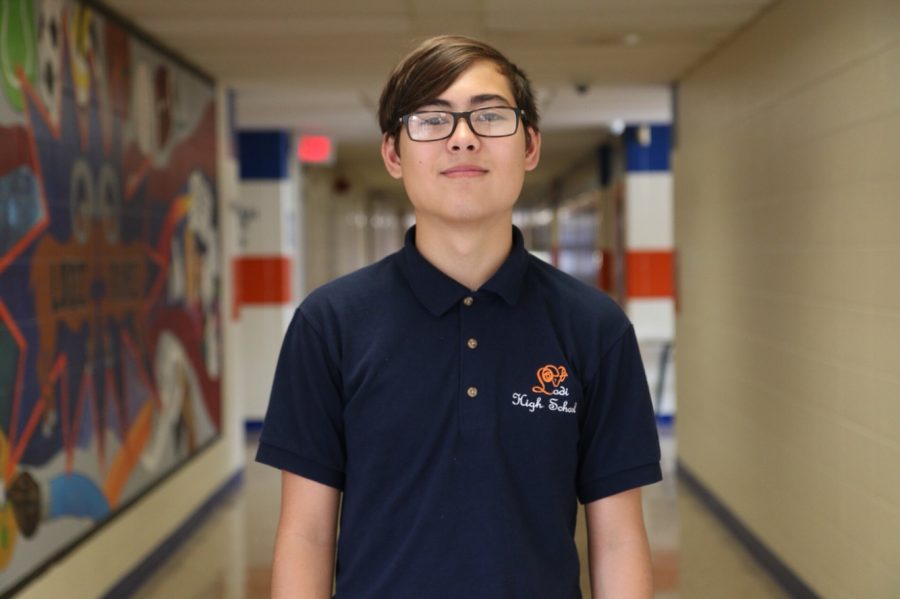 Q: If you could be any animal what would it be?
A: Jonah would easily be a lobster. He said he would enjoy a peaceful lobster lifestyle on the ocean floor and he hopes he wouldn't end up in a cooking pot.
Q: Where do you like to eat?
A: This question may cause Jonah to think for a second but there is one place that is near to Jonah's heart. That establishment is Jolly Bee. He also recommends that anyone who goes should try the chicken and the peach mango pie.
Q: Who is your favorite musician?
A: 
Jonah's favorite musician is Miles Davis. Despite being a bass player, Jonah finds the tone of Miles' trumpet to be his favorite. He finds the way Miles phrases his music and the way he plays to be inspirational.
Q: Is music something you are passionate about?  
A: To this Jonah would respond with an instant "yes". He sees music as a means of expression and gets a feeling like none other when he plays his bass. Jonah also plans on pursuing this passion in the future and hopes to succeed as a musician.
Interviewed by Kyle Crouchelli
Jonah Balagtas, Administrator
Jun 20, 2017

It's Time to JAM with the Lodi Jazz Ensemble

(Story)

Jun 20, 2017

Epic Rap Battles of LHS: Volume IV

(Story)

Jun 20, 2017

Do You Know Your School?

(Story)

Jun 20, 2017

Senior Linkage 2017

(Story)

May 19, 2017

Epic Rap Battles of LHS: Volume III

(Story)

May 19, 2017

Ultimate Pizza Taste Test: Lodi Edition!

(Story)

May 05, 2017

An Unforgettable and Transcending Performance with Wayne Shorter

(Story)

May 05, 2017

Epic Rap Battles of LHS: Volume II

(Story)

May 05, 2017
Mar 30, 2017

The Weird and Wacky Fast Food Taste Quest!

(Story)

Mar 09, 2017

Next Stop: Soul Station

(Story)

Feb 14, 2017

Eight Steps to a Valentine's Day Date!

(Story)

Feb 14, 2017

Valentine's Day Taste Test

(Media)

Jan 19, 2017

Untitled Unmastered and Unstoppable

(Story)

Dec 23, 2016
Dec 23, 2016

Christmas Cooking with Ms. Earle

(Story)

Dec 22, 2016

11th Day of Christmas

(Story)

Oct 30, 2016

Lodi Ghost Stories

(Story/Media)

Oct 13, 2016
Sep 29, 2016

Heading into a New Direction with Radiohead

(Story)

Sep 18, 2016

New Waves for Frank Ocean

(Story)