An Unforgettable and Transcending Performance with Wayne Shorter
As I opened the long, contemporary style wooden doors of the NJPAC, I was greeted with familiar faces everywhere. From old instructors, teachers, students, and peers; everyone was there. It was like a big extended family reunion. All these people were here for one reason only; to see the great Wayne Shorter.
Wayne Shorter is an American jazz saxophonist that was born and raised in Newark, New Jersey. He's considered one of the greatest Jazz composers of all time and is responsible for writing classic contemporary tunes like "Footprints," "Speak No Evil," and "Night Dreamer." His contributions to the Jazz genre stretch out all the way to Jazz Fusion and in some regards, Smooth Jazz. Wayne Shorter has given listeners from all generations and backgrounds more than 50 years of unique, visionary music.
The concert was an overall amazing experience. It was around two hours long and consisted of three acts. The first act was performed by the great Gretchen Parlato, a great friend of Wayne Shorter who also studied under him for a duration of time. Her music combines the upbeat pulse of Latin hand percussion with the modern sounds of Jazz contemporaries like Robert Glasper.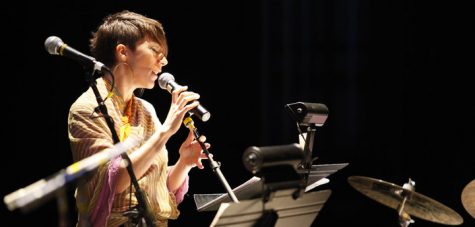 Her songs included an original called "Butterfly" that featured a beautiful, rhythmic a Capella intro as well as a Bossa Nova standard called "Doralice" which featured her band all playing percussive instruments to support her clean, beautiful vocals. She ended her set with a new song she wrote based on a melody her close friend's toddler would hum to his new baby sister. It was cheerful and heartfelt which made it a great concluding song. Overall, I would give the first act a 10/10!
Afterwards, there was a small intermission that led to the second act which featured the legendary Wayne Shorter and the equally important pianist Herbie Hancock. They played as a duo and performed three long, interesting and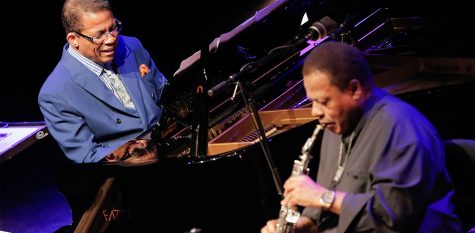 abstract pieces of music. They were not standards and they didn't even have any melodies or motifs. These two masters just improvised for twenty minutes straight on whatever they felt that they wanted to play. Throughout the twenty minute set, there were times when my jaw was dropped because of how excellent the music was. Unfortunately, there were also times where the music became too abstract for anyone to understand what was going on. In all, it was just a two person jam session. I give it a 6/10.
Once the warm up jam session was through, the main performance began. The band was an all-star cast of world renowned musicians from all around the world. They were all masters of their instruments and knew how to articulate any thought that came into their heads through their chosen medium. The set that they played was an hour long and was overall tonally sophisticated. The music, in general, had a moody and dark tone to it. It was also omnidirectional and moved in multiple places at the same time.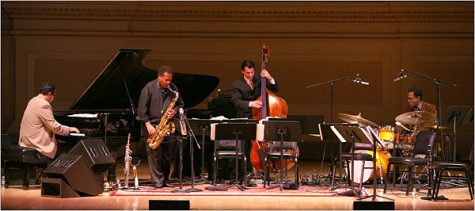 This was mostly a positive as it showed how skilled Wayne Shorter and his band were at creating music. At the same time though, it was also a negative. Many times throughout the performance, the musicians were playing so sophisticated that they completely lost some of the audience, including me. There were moments when the music came together and just soared but there were also times where the music dragged on and on. The third act was overall a 6.5/10.
The concert was, in all, a pretty good experience. Seeing Wayne Shorter and Herbie Hancock was an opportunity of a lifetime and no matter how lukewarm the main performance was to me, I still greatly appreciate being a part of such an amazing performance. I'm also thankful of discovering a new musician, Gretchen Parlota. In all, I give the concert a 7.5/10.
About the Contributor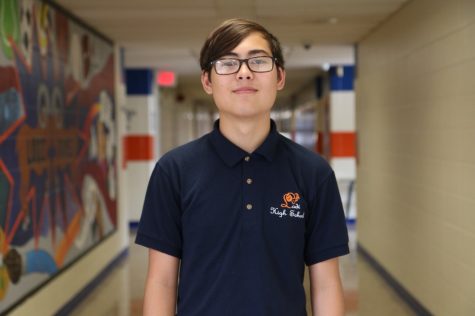 Jonah Balagtas, Administrator
Q: If you could be any animal what would it be? A: Jonah would easily be a lobster. He said he would enjoy a peaceful lobster lifestyle on the ocean floor...