Untitled Unmastered and Unstoppable
Kendrick Lamar has been at the top of his game these past five years with his hard hitting, politically fueled, and incredibly relatable albums. First it was "Good Kid, M.A.A.D City" which showed everybody his capability as both a rapper and an artist. Then, it was the powerful "To Pimp A Butterfly" which is arguably his greatest work to date. He ha come far as both a musician and as an individual as he continues to give back to Compton, the community in which he was raised, and support charities and organizations around America to help usher in the next generation of bright thinkers.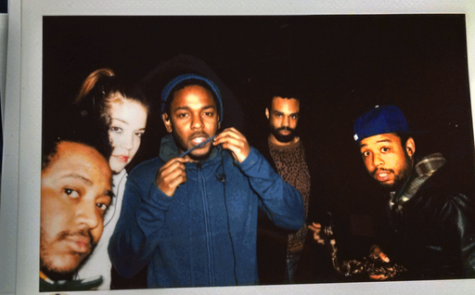 Between the writing of his albums and being proactive in various communities, Kendrick Lamar worked on a large amount of songs on his spare time. These songs would've ended up on "To Pimp a Butterfly" but just weren't up to snuff. In his latest EP, "Untitled Unmastered." he took these demos and compiled them together. Theses songs keep up with the politically charged and psychological themes of "TPAB" while experimenting with Free Jazz, Avante Garde Jazz, Funk, and Soul. Back again is his powerful and continuous rap style accompanied with his creative, vivid lyricism. All eight tracks of the album feature different styles and emotions that are perfectly executed by not just Kendrick Lamar, but also the vast amount of artists that appeared in the album such as Thundercat, Robert Glasper, Terrace Martin, Bilal, and Cee-Lo Green. These artists help bring new textures and sounds to these tracks.
Now let's talk about the music! One of the best songs that stand out to me is "Untitled 03." The track features Thundercat with a solid and consistent bassline that lasts the whole song. Along with this bassline is an equally consistent synth line that helps fill up the track. Vocals in the form of a chorus that does call and response with Kendrick is also featured in this track. Bilal makes an appearance with his unique vocal work nearing the end of the song, as well. "Untitled 03" offers a great representation of the album's overall theme.
This theme continues with the masterpiece "Untitled 05" that once again features Thundercat on the bass. This time, the bass line is heavy, intricate, and heavily influenced by modern jazz. The drummer's use of the crash cymbals and reverberating bass drum also takes heavily from modern contemporary soul music. The muted trumpet adds to the dark tone of the track. Terrace Martin's saxophone riffs are haunting, modal, and have no resolution. It's hectic and disorganized which helps convey the theme of confusion and frustration in the track. Kendrick's lyrics and rap style in this track hits heavy and fits in with the instrumental perfectly. The track is beautifully produced and does an amazing job giving the emotion of utter frustration and confusion to the listener and that is why I call it a masterpiece.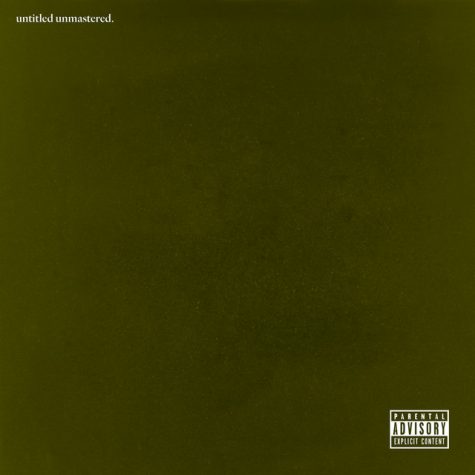 The last song I want to talk about is "Untitled 06" which features an upbeat instrumental and vocals from Cee-Lo Green. The lyrics are equally bright and talk about Kendrick Lamar's feelings about his wife. The Latin beats of the drums match the triplet feel of Kendrick's raps. The track also features some interesting vocals of Kendrick himself that are slightly out of tune, but still incredibly entertaining to listen to. All the details of the track come together to create a unique and sentimental song that is unlike any other love song I've heard before.
Overall, "Untitled Unmastered." was an amazing album that featured a wide variety of styles from Kendrick and his amazingly talented friends. I enjoyed this album and I consider it to be on the same level of "To Pimp a Butterfly." I wholeheartedly recommend that if you've listened to "TPAB," that you also listen to this album because they're very similar in sound and themes. I give this album 10/10!
About the Contributor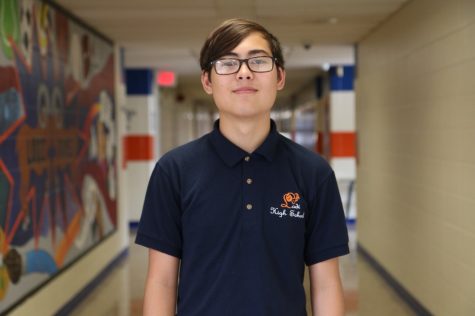 Jonah Balagtas, Administrator
Q: If you could be any animal what would it be? A: Jonah would easily be a lobster. He said he would enjoy a peaceful lobster lifestyle on the ocean floor...