Heading into a New Direction with Radiohead
A piercing string section abruptly fills the landscape and creates a thick, ambient wall of pushing sound. The coarse staccato of the strings is soon joined by an electronic drone and an 808 drum track. Thom Yorke joins along with his signature voice drenched in reverb that seems to fill in the remaining cavities of the song. The song reaches a climax as the strings crescendo until it abruptly ends. This is "Burn the Witch," an introduction to A Moon Shaped Pool's new and refreshing sound.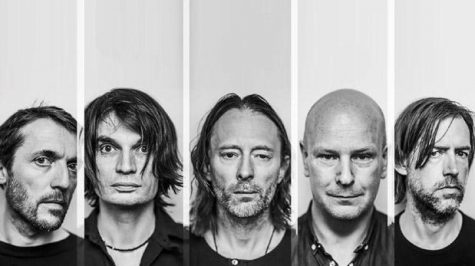 A Moon Shaped Pool is Radiohead's newest album and is the ninth studio album they've created. It was released on May 8, 2016 and succeeds their last album, The King of Limbs. This album was recorded in La Fabrique Studios in Saint-Remy-de-Provence, France from 2014 to 2016. So far, it has been nominated for a Mercury Prize as well as being certified Gold in the UK.
Radiohead's new album features a mix between the genres of shoegaze and electronic music. This amalgamation of two genres seamlessly blend together to create a glassy, modern sound. A Moon Shaped Pool has many stylistic ques that pay homage  to the 90s shoegaze genre which included bands such as Slowdive and My Bloody Valentine. Along with this is the unique Radiohead electronic sound that has been prevalent ever since their controversial album, Kid A. This mix creates an airy, drifting sound found all throughout the album.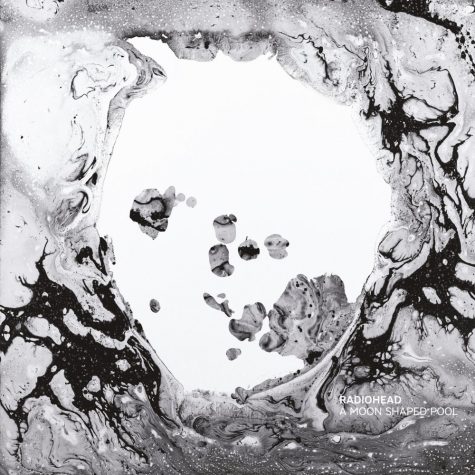 This sound can be found most prevalently in "Glass Eyes." Like the first song of the album, it includes a string section as well as a classical piano. The song starts with an ascendant string section an elegant piano. These strings have a glassy timbre that leave a space that yearns to be filled. The pianos happily fill this space with trickles of constant, but soft, arpeggiations. Thom Yorke's vocals in this track is notably calm which is a great compliment to the string section's frequent crescendos that seem to reverberate and stay even after they've stopped playing. This marriage between the strings and Yorke's voice is what really sets this song apart from the rest of the album.
Another notable track is "Daydreaming." This track starts with a calm piano and bass combo and is accompanied by a soft electronic lull that lays in the background and acts as a carpet that holds up the other musical elements of the song. Once again, a string section is also used, but this time it is more dulled and laid back than in other tracks. It acts more as an extra texture to the song than an actual noticeable feature. Vocal samples are used extensively to add an almost eerie, other-worldly feeling to this already bleak and peculiar song. These samples add a layer of dreamlike feeling that goes great with the whole theme of the track. The synths used in this song also add a jangly trickle that radiate the feeling of being in a dream.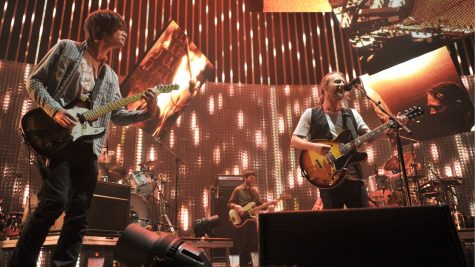 Overall, I'm in love with the band's more focused sound. The tracks are beautifully recorded and layered. The string sections add a unique sonic texture unlike anything else found in the album. Thom Yorke's vocals are, in my opinion, the best in this album as he features a calming, relaxed voice that digs deep with his lyrics. The shoegaze elements are nuanced and do a great job of not overshadowing the different layers. Some tracks that are my personal favorites are "Glass Eyes," "Present Tense," and "Daydreaming." In my opinion, these songs perfectly showcase Radiohead's sound. However, be sure to listen to the rest of the album, as well, as you won't be disappointed. I enthusiastically give this album a 9.5/10!
About the Contributor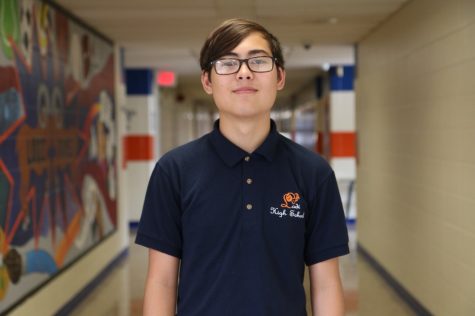 Jonah Balagtas, Administrator
Q: If you could be any animal what would it be? A: Jonah would easily be a lobster. He said he would enjoy a peaceful lobster lifestyle on the ocean floor...