Next Stop: Soul Station
It's a cold, snowy Saturday, late at night, in a small and cramped club in the middle of New York. All the tables and seats are filled and people are standing all around. The bartender struggles to keep up with the orders and the waiter is trying to shuffle his way through the sea of customers. There's an endless chatter, made up of excitement and anticipation, that fills the room. A spotlight is shone on a minuscule corner where a drum set waits to be played. Finally, a man comes out with a tenor saxophone and a cigarette in his mouth. The rest of his band joins him and ready themselves. The club is dead silent as the saxophonist counts them into their first song.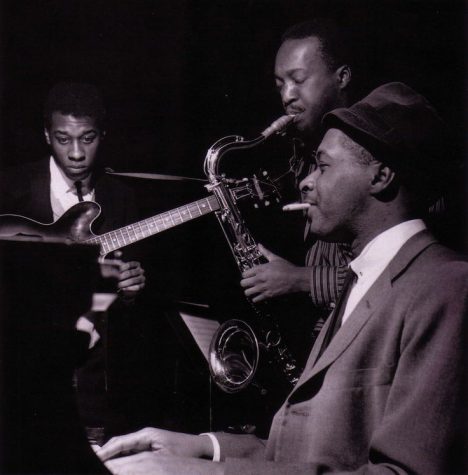 The saxophonist is Hank Mobley. Hank Mobley was born in Eastman, Georgia, but his family soon moved to Elizabeth, New Jersey where he was raised. He started playing saxophone at 16 but soon started attending jazz sessions with future celebrities such as Horace Silver, Art Blakey, Dizzy Gillespie, and Max Roach. He took part in the earliest Hard-Bop sessions in jazz. As his skills grew, he started honing his own sound. His unique sound was a great mix between sharp, fast players like John Coltrane and Wayne Shorter and the soft, melodic players like Stan Getz. This tone gained him notoriety and soon he was signed under Blue Note Records where he recorded his most popular album, Soul Station. 
Soul Station was recorded in Englewood Cliffs, New Jersey and had the following lineup: Wynton Kelly on Piano, Art Blakey on Drums, Paul Chambers on Bass, and Hank Mobley on Tenor Saxophone. The album consists of only six tracks and is 37 minutes long. All six songs of this album are widely known (and played) by the jazz community. One of the most popular tracks on the album is "Remember."
"Remember" was written by Irving Berlin in 1925 and is featured as the first song in the album. What makes this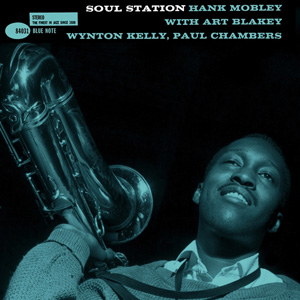 tune so memorable is the incredible relationship between the bass and tenor saxophone. The song starts off with the simple and upbeat melody as the bass is laying down airy half notes to let the song breathe. As the playing gets more technical, the bassist then starts walking with the horn player, while always returning to laying down the half notes when needed. You can definitely hear the synchronization that Paul Chambers and Hank Mobley had during the recording of the song. Hank Mobley's solo on this tune is incredibly memorable, too. It features a great variety between catchy, melodic riffs to classic bebop lines. Hank Mobley seems to really stretch out the boundaries on the really simple chord progression. His "middle of the road" tone works nicely with the sound of the song, as well. Now let's talk about "This I Dig of You."
"This I Dig of You" is a great example of a Hard-Bop tune. It has all the classic motifs associated with the sub-genre such as the blues inspired licks played by Hank Mobley, the nonstop up-tempo swing of Art Blakey, and the masterful walking of Paul Chambers (one of the greatest bassists to have ever lived). There are many elements that are just simply great about this song. First off, the melody is beautifully upbeat and satisfying to listen to. It's so catchy that I found myself constantly humming it after listening to the song the first time! Art Blakey's skills are really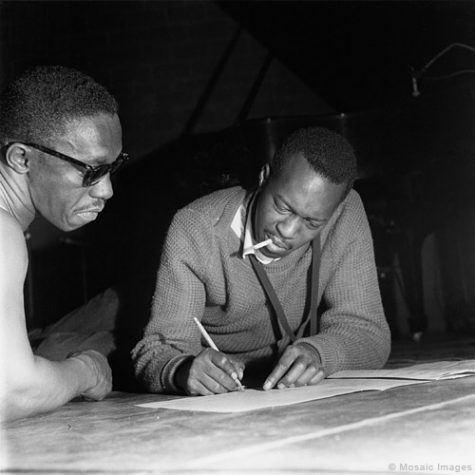 shown through this song as well. His hi-hat is heavy like a heartbeat while the ride cymbal is airy and keeps the song travelling. His solo in the song was also very melodic and light which is amazing for a drum solo! Adding onto Art Blakey's fantastic work on drums is Paul Chamber's walking. His bass is booming and helps drive the song with the drums. You can definitely hear the lock between the quarter note pulse and the ride cymbal while listening to the tune. It's just really hard not to tap your feet or snap your fingers to it!
Overall, I really enjoyed Soul Station. It's a great album and features a wide enough variety of songs that you wouldn't get bored of listening to it. If you're into jazz, soul, R&B, gospel, or just want to discover some new music, check out Hank Mobley's Soul Station. As long as you keep your mind and your ears open, you will not be disappointed. I give this album a 10/10!
About the Contributor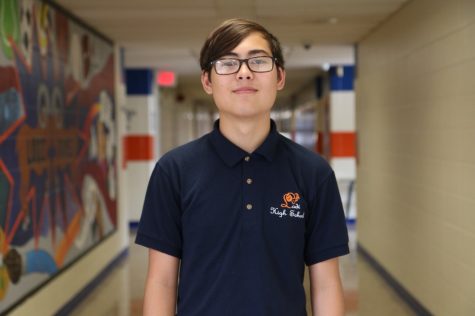 Jonah Balagtas, Administrator
Q: If you could be any animal what would it be? A: Jonah would easily be a lobster. He said he would enjoy a peaceful lobster lifestyle on the ocean floor...