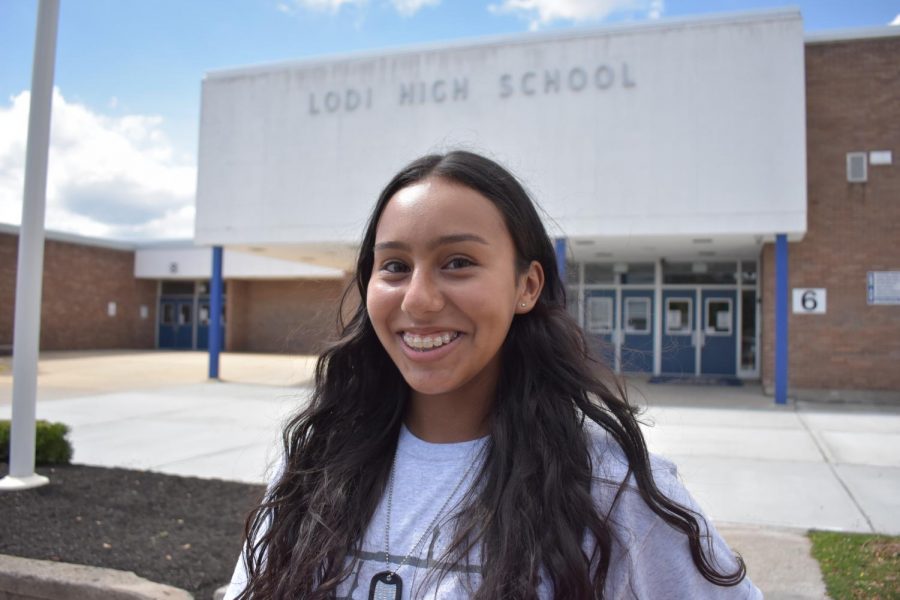 Q: What is one song you never get tired of listening to? 
A: Westcoast Collective by Dominic Fike.
Q: Are you excited about joining the Navy and what made you join? 
A: Oh yea, I'm really excited that I joined the Navy. I can't wait to go. I joined because I have family in the Navy and other branches of the Military so they inspired me to want to join. I've kind of always wanted to join the Navy since I was younger so now I'm just going through with it.
Q: What is an irrational fear you have? 
A: I think my irrational fear is heights because I get a little scared if I'm high up on something without being buckled in. I'm okay with roller coasters because I'm locked in, but I hate seeing how high it goes so it just depends I guess. 
Q: What do you see yourself doing after the Navy? 
A: When I retire from the Navy I'll be 38, so, I hope I'll have a family by then and be settled down. I'll probably get another job in the Meteorology field too just to keep my money up.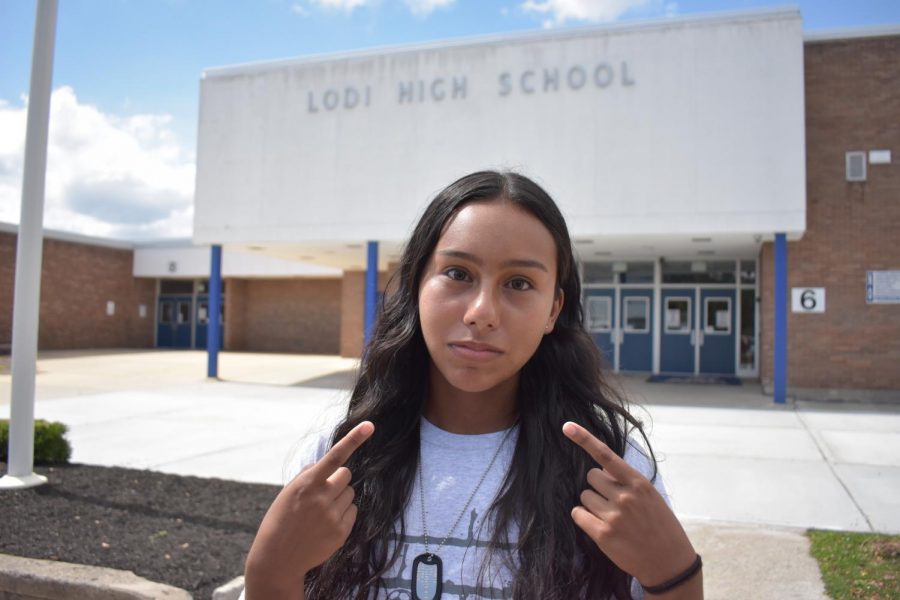 Joanna Salgado, Writer
Jun 22, 2020

One Last Message to the Class of 2020

(Story)

May 16, 2020

Healthy Food for a Healthy Mood

(Story)

May 16, 2020

It's Time to Get Up

(Story)

Apr 21, 2020

Pump it Up: Workout Playlists

(Story)

Apr 20, 2020
Mar 29, 2020

COVID-19 vs Sports

(Story)

Mar 29, 2020

No Practice, No Problem!

(Story)

Mar 29, 2020

Where Did Spring Sports Go?

(Story)

Mar 12, 2020

Winter Season End Game

(Story)

Feb 13, 2020

Loving You is My Favorite Sport

(Story)

Feb 13, 2020

Don't be Late for Our Date!

(Story)

Jan 23, 2020

Keeping up with the Captains: Winter Edition

(Story)

Dec 20, 2019

Winter Time Sports

(Story)

Dec 19, 2019

Holiday Whisper Challenge

(Story)

Dec 19, 2019

My Strange Holiday Addiction

(Story)

Dec 19, 2019

Christmas: Then and Now

(Story)

Nov 26, 2019

Parents in the Stands

(Story)

Nov 25, 2019
Oct 30, 2019
Oct 17, 2019

Athletes After Practice

(Story)

Oct 17, 2019

The Man, the Legend, JTT

(Story)

Oct 17, 2019

A Day in the Life of JTT

(Story)

Sep 23, 2019

Keeping Up with the Captains (Fall Edition)

(Story)