Where Did Spring Sports Go?
Unfortunately, the COVID-19 outbreak has taken a very negative turn to not only the nation, but to the world. To prevent the spread of the outbreak, officials have been announcing emergency closures for the public. Schools, theaters, restaurants, and any other non-essential businesses have closed. For the unprecedented event, citizens are just trying to figure what to do one day at a time. One of the concerns of tons of student-athletes, families, and coaches is what will happen to the spring sports? Although there is not a clear answer to how it will be handled, postponed or canceled, athletes are trying their best to keep their heads up and hope for the best. An example on how the situation is trying to be solved is the NCAA Division 1 has presented a plan to an additional year for athletes for those whose seasons were lost to the pandemic. If they decide to give the eligibility of an additional season to just seniors, that alone could cost between $500,000 to $900,000 for public schools. Of course not all schools would have the same expenses, however it will still be costly. Junior Softball player Alyssa Spatuzza stated, " I was looking forward to playing the season with our team. I'm hoping that next year we can continue where we left off with everyone being safe and all being normal." For the underclassmen, it is disturbing that they have to go through this moment of uncertainty; however, they do have the opportunity to redeem their chances in the following year. Seniors, Armando Alvarez (Track & Field) and Kayla Villifana (Softball) were at a loss of words when they were told the news. Alvarez noted, " I miss my team, my coaches and simply goofing around. This is my last year and I want it to end with everlasting memories. I hope track doesn't get cancelled, but it's for the best right now." If it were to be canceled, these seniors will not have the opportunity to have families cheer for them on their senior night or officially say goodbye to the sport they love. Last year, when all the spring athletes stepped off the fields, they did not know it was going to be their last time on it. For many of them, that has been the hardest part of this situation. Heartbroken Villifana said, "It's senior season. The year we would make our final mark on the field…If things play out in our favor and we get to step back on the field, we'll be aiming to get the job done. If our final chapter as a team were to remain unwritten, we'll forever have other chapters of our lives to look back on."  Both high school and college level senior athletes will reminisce about the old times playing the sport they love but for now their senior season will be put on pause. Hopefully these 2020 seniors will have a comeback one last time!
About the Contributors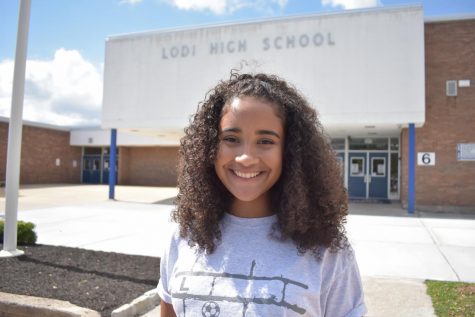 Diane Diaz, Writer
Q: What is something you're looking forward to your senior year?

A: This senior year I'm looking forward to prom to dress up and have a good time with...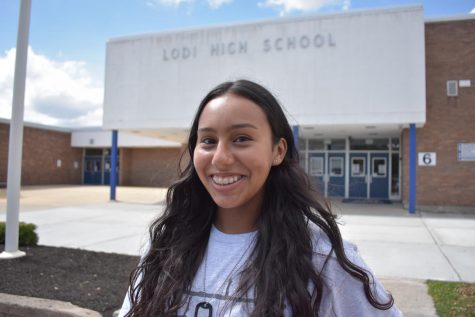 Joanna Salgado, Writer
Q: What is one song you never get tired of listening to? 

A: Westcoast Collective by Dominic Fike.

Q: Are you excited about joining the Navy and...