Winter Season End Game
The winter season has officially come to an end, which means wrestling, basketball, and competition cheer are packing up all of their gear. This years competition cheer team was led by Michelle Guerra and Alex Rodriguez with head coach Sara Scimeca and assistant coach Ms. Sargenti. Senior cheerleader Michelle Guerra said, "Ending my senior season was sad knowing that I'll never be able to step on a mat again in an LHS uniform; but I'm happy that my 10 year cheerleading career ended with this team and with these coaches. It's been an incredible experience and I hope I get to be a part of the cheerleading community again one day." The cheer team placed 1st at one of their competitions, but did give it their all every time. Girls basketball has also come to an end after their long season from November to the end of February. The girls basketball team took seven wins for the overall season. Girl's JV Basketball Coach Mike Pasqualone said, "Unfortunately this season did not go as well as we had hoped. There was a lot of ups and downs, but I hope it was memorable and enjoyable for all of the girls who played. I want to wish the seniors; Liv, Patty, and Laura all of the best of luck with what they choose to do in life it was truly an honor and privilege to be able to coach the three of you for the last two and three years. Good Luck with everything!" This year's group of girls was young and only had three seniors on the team leading the underclassmen. They put in a great deal of dedication to get to where they are, and the underclassmen are looking forward to being more prepared for next year's season. The boys season was just as long as the girls running for a little over 3 months. Boys basketball, coached by Terhune, had a final six wins for their season.  The six seniors on this team,  Antonio Estevez, Matthew Fisher, Alex Fuentes, Erlis Kuci, Jose Rodriguez, and Chase Geisler, all enjoyed playing their last season together as a team. Keep an eye out for the only freshman who was on varsity this season, forward Ermal Kuci, and sophomore guard Jordan Rodriguez. Juniors Roland Levia and Robert Klawans will be strong assets for their senior season next year. The last sport that is wrapping up this winter season is wrestling. Captain Anna Sancilio, who has been wrestling since her Junior year, led the team with strong motivation. Juniors Ayden Lyubimov and Joshua Valladares had a strong season and will continue to put forth effort next season for their senior year. A.J. Asencio and Angela Valle made it to States and competed at the renowned Atlantic City arena. Angela and A.J. both placed fourth. Lodi had a strong winter season with every sport dedicating time to improve their skills. For the seniors, it's not the goodbye that hurts but the flashback that will follow. Take the time now to reminisce and cherish the moments we've all had, together. Although the boys and girls who participated in basketball, wrestling and competition cheer worked hard for months, nothing is forever and it's time to wrap up this sports season and move on to the next. 
About the Contributors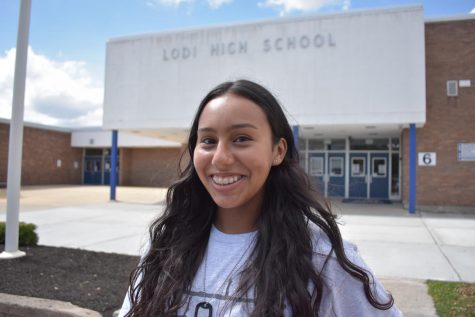 Joanna Salgado, Writer
Q: What is one song you never get tired of listening to? 

A: Westcoast Collective by Dominic Fike.

Q: Are you excited about joining the Navy and...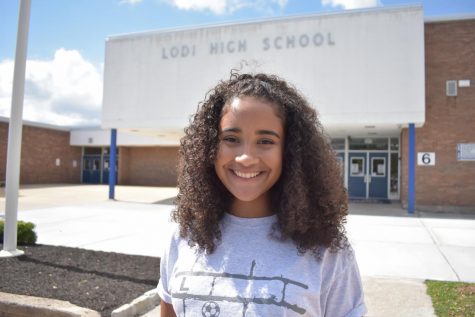 Diane Diaz, Writer
Q: What is something you're looking forward to your senior year?

A: This senior year I'm looking forward to prom to dress up and have a good time with...