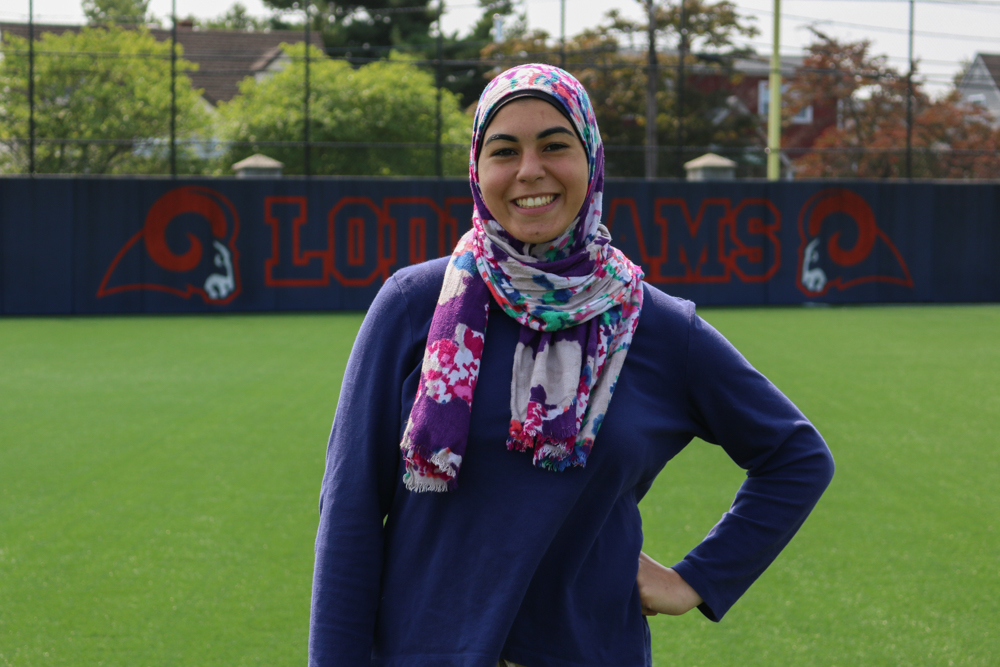 Q: How do you feel with balancing school, AP classes, sports, and work?
A: "It is very overwhelming, but I keep it under control because I'm good with my time management."
Q: When is the best time to eat and your favorite thing to eat at that time?
A: "Dinner is the best meal time and I love Sarku (chicken teriyaki and noodles).
Q: What is a hobby that no one knows you enjoy doing?
A: "Reading."
Q: Are you going to miss high school?
A: "Yes, because I have made so many friends who have helped me to fit in."
Q: Where do you see yourself in the next five years?
A: "In college probably studying with piles of books everywhere and struggling because I don't know how to do anything."
Q: What are you most excited about this senior year?
A: "When I get all my college work out of the way, I am going to be most excited for my soccer and basketball seasons!"
Interviewed by Kelsie Hannavi 
Yasmin Elfeky, Writer
Jun 20, 2018

Words of Appreciation to LHS Coaches

(Story)

Jun 20, 2018

A Record Breaking Season

(Story)

May 31, 2018

Who's Got Moves?: The Teacher Dance off

(Story)

Mar 27, 2018
Feb 27, 2018

Basketball Senior Nights

(Story)

Feb 02, 2018

Wrestling Senior Night

(Story)

Jan 18, 2018

Bring on the Cheer

(Story)

Jan 18, 2018

Basketball Holiday Tournament

(Story)

Dec 21, 2017

A Present Surprise

(Story)

Nov 21, 2017

Shooting for a Great Season

(Story)

Nov 21, 2017

Here's to Senior Year: Fall Sports

(Story)

Oct 19, 2017

Kickin' It into the Quarter Finals

(Story)

Oct 05, 2017

What's in your Sports Bag?

(Media)

Sep 21, 2017

Push em', Sack em', Rams, Attack em'

(Story)

Sep 20, 2017

Touchin' Down on the Endzone

(Story)