A Record Breaking Season
The Lodi High School track athletes have broken six records this season. In fact, the amount of records broken in this season was another record for this season. According to Athletic Director, Coach Tirico, "Its been years since we broke this many records in one season." So, I'd say they had an impressive and competitive season! Donna Gibson says, "Trying to break the girls' discus record this year was one of the hardest things I've had to do. But, it happened right when I needed it. I am so proud of the six records that we have broken this year and I hope so see more when I come back to visit next year!" Donna is a senior at LHS and is beyond happy to end her high school track career on a record breaking note.  Congratulations to the LHS track team for leaving their mark. The records broken are listed below:
Carlos Pepin (High Jump): 6-9
Donna Gibson (Disc): 103-9
Nilya Rhoomes ( Triple Jump): 35-10
Des'ree Watson (Shot): 36-1)
4 x 100m RELAY – 44.61 (Duron, Vargas, Jennings, Younger)
4 x 400m RELAY – 3:26.55 (Duron, Younger, Homer, Wizzard)
About the Contributor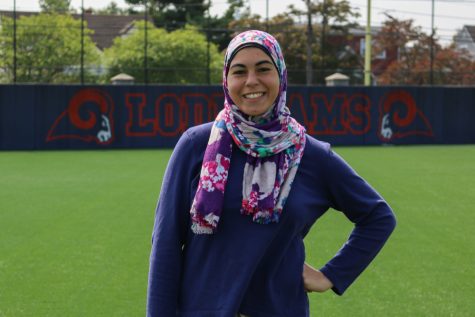 Yasmin Elfeky, Writer
Q: How do you feel with balancing school, AP classes, sports, and work?

A: "It is very overwhelming, but I keep it under control because I'm good...