Here's to Senior Year: Fall Sports
Hang on for a minute...we're trying to find some more stories you might like.
With the fall sports' season coming to an end, these past few weeks have been dedicated to the seniors who participated in these sports and their last walk on the Lodi fields. As tradition for every sport, they each held a senior night to honor the hard work and dedication of these players. Senior night is celebrated on the last home game of the sports season. For most athletes, their sport is much more than a group of students and a ball; their teams became their family, with love for each other and the game. Most teammates have been playing together for their four high school years, while others have been together since they were even younger.  These athletes are now wondering when they will have a chance to regroup in the future to remember their glory days as LHS athletes. The Lodi Rampage attended all the senior games; below is a summary of the games!
Volleyball:
Before the start of the game, the seniors were escorted by their families as they walked onto the court. The girls faced Manchester with high confidence that they would win their last game of the season and, sure enough, they did! The score of the first game was 25-11 and the score of the second game was 25-22. What a way to end the season!
Congratulations to the seniors: Emma Bernardo, Katherine Espinal, Giuliana Torres, Adelina Osmani, Janice Montalvo, and Natali Vega
Girls Soccer:
The second team to have their last home game was the girls soccer team. Coach Noordeloos started by giving an emotional speech for each senior before the game. The four seniors were given many gifts from their teammates. The Lady Rams faced one of the strongest teams in the league, Glen Rock; however, sadly, they lost 2-0. Despite losing, this game will be forever memorable from the start to the end. The Rams gave their all and had fun while doing it!
Congratulations to the seniors: Michelle Wilson, Shajida Tillet, Yasmin Elfeky, and Emily Herman
Boys Soccer
Eleven seniors started the game off against Eastern Christian. Eastern Christian scored a goal first and within ten minutes, Lodi scored a goal to tie it up 1-1. Geovanny Cativo and Estevin Orsorio both scored two goals each. The guys weren't planning on ending this game without a victory. The seniors celebrated their 4-3 victory. 
Congratulations to the seniors: Joan Spirollari, Tyler Correa, Juan Dominguez, Juan Galindo, Adrian Guerrero, Juan Manuel Ramirez, Nelson Salgado, Hashim Kalash, Geovanny Cativo, Joel Bueno, Kristis Begaj, Alejandro Abad, and Kevin Lopez
Girls Tennis:
The first to have their senior night was the Girls Tennis Team. The only senior and captain, Kelsie Hannavi, was showered with gifts and hugs from her teammates. The other teams seniors were also give flowers and a goodie bag!  The lady rams were going against Rutherford. In order for them to get into states, they needed to win this game. It was a close game, however, the tennis team, after putting up a good fight, lost 2-3. Despite the loss, they had a great season!
Congratulations to senior, Kelsie Hannavi!
Football:
First to walk onto the field was the marching band, then came the cheerleaders, and, last but not least, the football players. All nine seniors were escorted by their families. The guys played against Weehawken and started the game off with a winning score. Quarterback, Kyle Leach completed most of the passes for 130 yards for three touchdowns. Sean Tocci made two touchdowns for Lodi, leading us into a victory. They had a 40-0 victory.
Congratulations to the seniors: Carlos Pepin, David Koodsi, Chris Laureano, Daniel Adams, Mile Djordjiovski, Matthew Wood, Randy Mendez, Mikeal Miller, and Juan Asencion.
The Fall Sports all had a memorable senior night. It was filled with happiness and sadness. It is never easy saying goodbye to so many great athletes. Lodi High School wishes all the seniors athletes good luck on their next paths in life!

About the Writers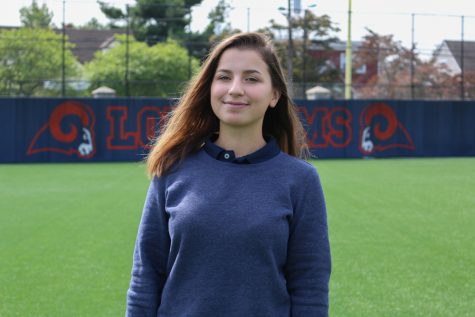 Mikela Lickollari, Administrator
Q: How has high school been so far?

A: The days are pretty long for Mikela and she thinks it's just scary that we have to start growing up.

Q: Do...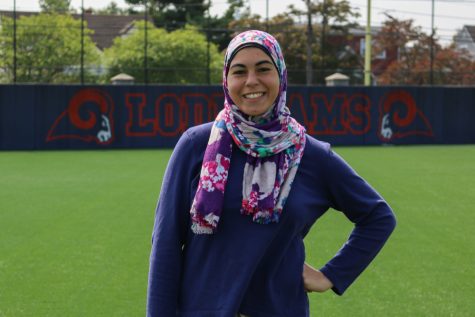 Yasmin Elfeky, Writer
Q: How do you feel with balancing school, AP classes, sports, and work?

A: "It is very overwhelming, but I keep it under control because I'm good...