Basketball Senior Nights
As we were consistently informed freshman year, four years goes by fast which is a scary truth now for the girls basketball team.
The girls started off with a great record of 5-0 but hit many bumps in the road. However, they spent the rest of the season fighting for a win. On Saturday, Feb. 10, the girsl put up a good fight against Kearn, a  tough competitor. They were wining for the first three quarters but they lost the lead and, in turn, lost the game by three points. The final score was 30-27.  However, the week didn't end on a bad note as the girls beat Rutherford home on Thursday, Feb. 8. The first time Lodi played Rutherford, they lost by 10 points at Rutherford High School, but this time the ball was in their court, literally, and they won by 10 points (38-28). While two differently outcomes, both of these games were memorable for the girls.
The most memorable for the girls, though, was their senior night against rivals Garfield on Friday, Feb. 16. The night started off with Coach Romeo introducing the six seniors: Yasmin Elfeky, Sara Paparniku, Michelle Wilson, Donna Gibson, Liana Martinez, and Katherine Espinal. Pictures were taken with family and friends and the girls gave out bouquet of flowers to loved ones. When it came time to play, the girls gave it their all and left their hearts out on their home court one last time. Katherine Espinal scored her season high of 13 points and had 11 rebounds. Liana Martinez also scored 13 points and had 8 steals and eight rebounds. Yasmin Elfeky and Sara Paparniku chipped in with five points each. Great Job ladies! We wish you the best and good luck in the NJIC tournament and states!
Lodi boys played against Glen Rock on Feb. 13, as the seniors play their last home game. Lodi has five seniors: Carlos Pepin, Randy Mendez, Charlie Battice, Michael Cangialosi, and Traimer Younger. Carlos had thirty-nine points to lead the victory over Glen Rock, along with eighteen rebounds and three assists. Randy Mendez chipped in with seven points, four rebounds, and three assists. Charlie Battice had six rebounds and two points. Traimer Younger had four points, five rebounds, and two assists and Michael Cangialosi had four assists. The boys finished with a victory 43-65.
The 2017-18 boys basketball season is coming to an end. The boys basketball team finished the season with a 15-6 record. As the season went on the boys knew they all had to leave a mark on the court in every game as a team. The Boys basketball season ended on such a great note as they fought hard to reach their goals. On Feb. 15, they had their championship game against Elmwood Park. Lodi ended with a victory of 71-60. The Lodi boys basketball team made history and won first in the league. They went on to play Dwight Englewood where they lost the first round of  the NJIC tournament 58-74. However, the boys won the second round against St. Mary's with a score of 61-56.
The boys now have a record of 16-7 going into the State playoffs. In the first round of States they will be playing against High Point, home at 7:00 on Tuesday, Feb. 27. Come out and support the boys in the first round of States. We wish the boys best of luck!
About the Contributors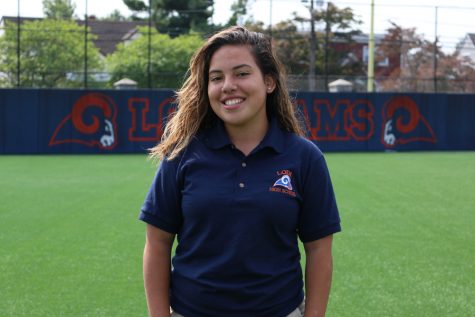 Michelle Wilson, Writer
Q. What do you see yourself doing in the future and why?

A. "I see myself working in a physical therapy office. I would want to help people get better."

Q....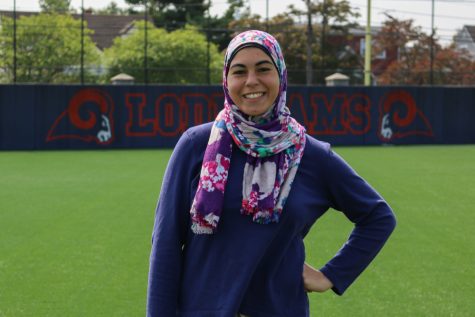 Yasmin Elfeky, Writer
Q: How do you feel with balancing school, AP classes, sports, and work?

A: "It is very overwhelming, but I keep it under control because I'm good...