Shooting for a Great Season
Basketball season is right around the corner and coaches and players are getting ready for a great season. Throughout November, basketball players are found in the gym after school getting ready for try-outs and some even attending basketball camps. From what we've seen and heard, two great basketball seasons are in store for Lodi High School. To gain more insight into this upcoming season, The Lodi Rampage interviewed head coach of the girls basketball team, Coach Romeo, and Captain Carlos Pepin of the boys basketball team.
Coach Romeo: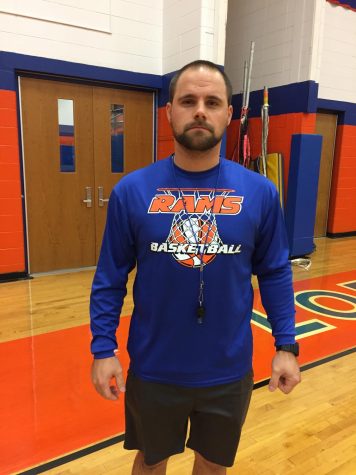 Q: What are your thoughts on this season?
A: "I am coming into this season with high expectations as I would any other year. We have many returning varsity contributors from last year and some new girls that will help, as well."
Q: Are there any players who have caught your eye in open gym?
A: "We have a few new faces in the program that will step into starting positions or come off the bench on the varsity level. Liana Martinez is a senior who handles the ball well and has a nice shot. A few freshman that had success during open gym were Alyssa Spatuzza, Camilla Dias, and Kashmala Arif. Seniors that are making a comeback are Katherine Espinal and Michelle Wilson."
Q: With the loss of a couple of seniors from last year's team, do you think that will affect the team?
A: "It always affect's the team when you graduate seniors because they had the experience of multiple years on the varsity level. With the group we have returning, I am confident that we can easily fill those positions with the girl's who are coming out for the team this year."
Q: What are your academic and behavioral expectations for your players, both, on and off the court?
A: "Academic: All girls must obtain and maintain a 70 or above in every class in order to participate in our program. If they have any Ds from the first marking period, they are considered to be on academic probation, where they must maintain a B in those classes. If any girl has an F then they are not able to tryout. Our goal in the girls basketball program is to see each one of our student/athletes get into a 4 year program.
Behavioral: When it comes to behavior, we carry ourselves to a higher standard than most. The girls must be in proper uniform at all times, respect each and every teacher, and be sure to act right when walking through Lodi High."

Q: Describe a coach's role as a motivator. 
A: "When it comes to motivating my athletes, first I have to be honest with them. I am not one to hold anything back and I'll tell it how it is. With that being said, I relate a lot of what goes on to life and how certain instances with basketball and academics in high school could translate over to the real world and their future. By carrying themselves the right way and in the positive direction now, will only lead them to bigger and better things later on. I will use their strengths to gain success and exploit their weaknesses so we can work on them and, in turn, build up their confidence level."
Q: How do you handle tryouts and the cut process?
A: "Tryouts is a three day process where the girls will show off their skills to the four coaches on staff. We will do ball handling, shooting and agility drills, as well as, a decent amount of running. The girls are evaluated and the coaches determine who the top 23 girls will be."
Captain Carlos Pepin: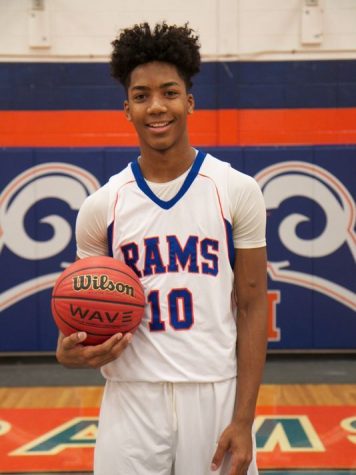 Q: What's your outlook on this upcoming season?
A: "To be a good leader on and off the court and help the younger kids get better everyday."
Q: What are your expectations for this season?
A: "Some goals I have are to hopefully be league champions, Christmas tournament winners, qualify for the jamboree tournament, and make a run in the state tournament. These are all the same goals that have been in the program since I've played and, hopefully, they are achieved this year."
Q: By it being your last year, what do you hope your record will be this season?
A: "Record wise, I hope to have no more than eight losses."
Q: Are there any new players that might have a big impact on the team?
A: "Curtis Wright and Xavier Boyd should be a big impact on the team and help us win games."
Q: How will you keep your team motivated throughout the season?
A: "I will keep the team motivated throughout the season by staying on them and pushing them all the way. I'm going to help give them the experience I have received over the years."
Q: How does losing last year's seniors impact this upcoming season?
A: " Losing last year's seniors is going to have a big impact because most of the seniors played three to four years and most of our team this year is made up of sophomores and juniors. So we don't have as many seniors and leadership, which is why I will have a big role to fill."
The Lodi Rampage wants to wish the LHS basketball teams the best of luck this season! Be sure to come out and support these teams!
About the Contributor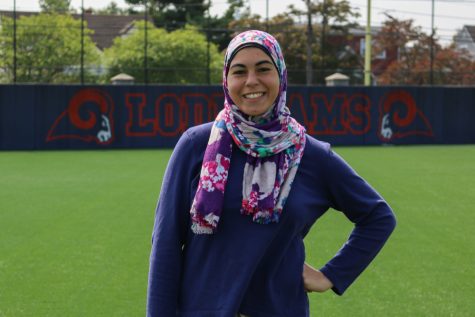 Yasmin Elfeky, Writer
Q: How do you feel with balancing school, AP classes, sports, and work?

A: "It is very overwhelming, but I keep it under control because I'm good...