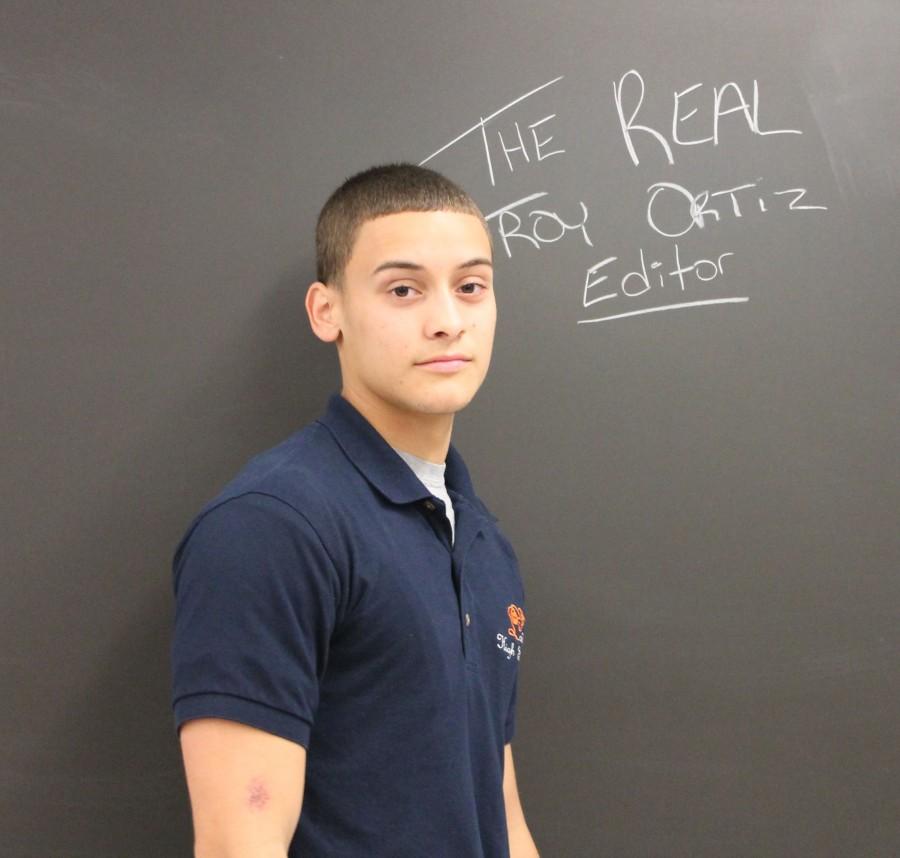 Q: What are your hobbies?
A: Baseball, eating, working out, and hanging out with Joey.
Q: What do you plan to do after high school?
A: Go to college for possibly Journalism and play for the college baseball team.
Q: Fun Fact no one knows about you?
A: I can wiggle my ears.
Q: Pet peeve?
A: When girls say, " All guys are the same."
Q: Who do you look up to and why?
A:  Derek Jeter; he is a role model on and off the field and he's a great leader.
Troy Ortiz, Editor
May 25, 2015

Once A Ram, Always A Ram!

(Story)

May 10, 2015

Lodi Baseball Makes it to Counties!

(Story)

Apr 23, 2015

Lodi Varsity Softball

(Story)

Apr 23, 2015

December Student of the Month

(Story)

Apr 22, 2015

Lodi Varsity Baseball

(Story)

Apr 22, 2015

February Student of the Month

(Story)

Apr 02, 2015

LHS Basketball Tournament

(Story)

Mar 31, 2015

Baseball and Softball Myrtle Beach Trip

(Story)

Mar 05, 2015

Lodi Wrestling Comes to an End

(Story)

Feb 12, 2015

Senior Bromances!

(Story)

Feb 12, 2015

Dom Salvatore Making H15tory

(Story)

Jan 22, 2015

Lodi Wrestling Falls Short

(Story)

Jan 14, 2015

Lodi Wrestling Falls Short

(Story)

Dec 22, 2014

Winter Pep Rally!

(Story)

Dec 11, 2014

Hoping for a Better Season

(Story)

Dec 10, 2014

All Eyes on Girls Basketball

(Story)

Nov 25, 2014

The Dynasty of the Lodi Rams

(Story)

Nov 13, 2014

Soccer Season Comes To An End

(Story)

Nov 13, 2014

New NHS Inductees!

(Story)

Oct 21, 2014

Technical Difficulties…

(Story)

Oct 09, 2014

Still Fighting for a Chance

(Story)

Oct 09, 2014

Girls Soccer Almost Over

(Story)

Sep 25, 2014

Fight! Girls! Fight! Lodi Girl's Soccer Getting Stronger!

(Story)

Sep 25, 2014

Family Over Everything

(Story)