Baseball and Softball Myrtle Beach Trip
After driving 14 hours to and from Myrtle Beach, the baseball and softball team are finally back in Lodi. The Lodi baseball and softball teams traveled down to Myrtle Beach, South Carolina to the Ripken Experience for Spring Training. Both teams faced competitors from all over the country. The baseball team has been traveling to Myrtle Beach for the past three years, while the softball team has been joining them for the past two years; however, this year was a special one. Both teams won a game for the first time ever. The boys beat Paramus Catholic from New Jersey 6-5 on a walkoff single by Jonathan Guerra. John Calabrese threw a complete game and Richard Fontanillas, Troy Ortiz, Brandon Rios, and Devin Robertson all were successful at the plate. The girls were nothing short from impressive. They beat a team from Wisconsin 9-1. Bryanna Bigica threw a great game. Nikki Salvatore and Brianna Rohr were both successful at the plate, which greatly attributed to the victory!
Both teams got the chance to live with their teammates for a week and play the sport that they love. The baseball team went down there as teammates and came back with a brotherhood. The softball team has a sisterhood that'll last a lifetime. Both teams created memories on and off the field that'll last forever. Seniors Brianna Rohr, Sam Pontillo, Kaetlynn Ayala, Olivia Fallon, Catherine Lucas, Troy Ortiz, John Calabrese, Henry Liegeois, Devin Robertson, Brandon Rios, Juan Pena, Austin McGuire, and Emiliano Domi are now starting their final season as Lodi Rams. They each have had the opportunity to play with each other for four years. Now, they have the chance to say something that all former seniors cant; they won a game in Myrtle Beach!
About the Contributor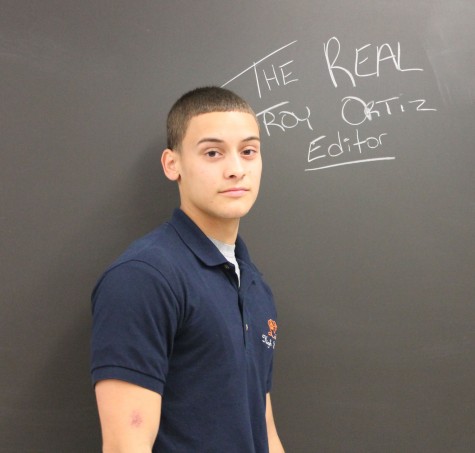 Troy Ortiz, Editor
Q: What are your hobbies?

A: Baseball, eating, working out, and hanging out with Joey.

Q: What do you plan to do after high school?

A: Go to college...