Lodi Varsity Baseball
The Lodi varsity baseball team is halfway through their season with a 5-5 record. Solid pitching from John Calabrese, Jonathan Guerra, and Troy Ortiz are helping the Rams stay alive on defense. On offense the big hitters are John Calabrese, Richard Fontanillas, Evan Geisler, Jonathan Guerra, Moe Prieto, and Elian Guzman. They contribute to the runs that are scored by this very young team. The team's expectations are not too high, since they lost eight seniors last year. While all eyes may not be on this year's team, the Rams have definitely proven that they have what it takes to rise to an occasion and, ultimately, get a win. The Rams are ready to prove North Jersey wrong and enter states with a good seeding. This team may not have much experience, but they definitely have dedication and that is why they have the chance to finish off this season strong!
About the Contributor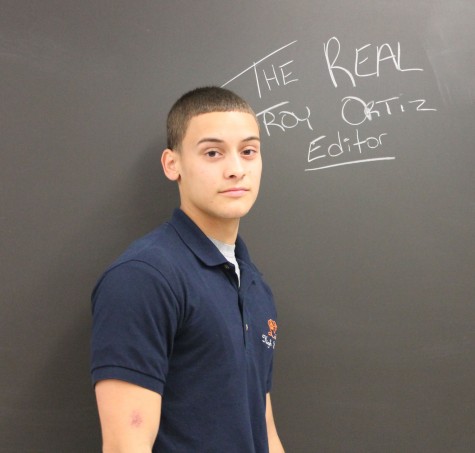 Troy Ortiz, Editor
Q: What are your hobbies?

A: Baseball, eating, working out, and hanging out with Joey.

Q: What do you plan to do after high school?

A: Go to college...