All Eyes on Girls Basketball
As the Lodi Rams Girls Varsity basketball season begins, there are high expectations for this upcoming season. The girls made it to the state playoffs last year and they definitely want to continue on that same path but this time make it all the way. After a recent interview about this upcoming season, Coach Gorski said, "My expectations are very high this season. We have all our returners from last season. I think we are capable of winning the league this season. I would love to see another banner in the gym!" The Lady Rams have a roster with strong potential. Sukhi Kaur and Ariela Nunez are great ball handlers and they dictate the game very well. The shooters on the team are Arlene Espinal, Vanessa Khoury and Lila Reginald. Liliann Vizcaino is going to have a great defensive year. These girls have already proved that they can play and win games. The Rams have their home opener on Friday, December 19 at 4pm against Eastern Christian. Come and support!
About the Contributor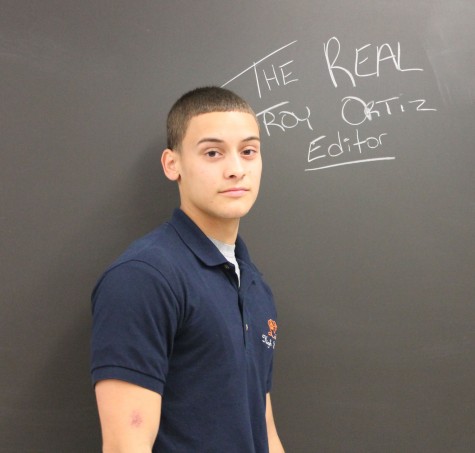 Troy Ortiz, Editor
Q: What are your hobbies?

A: Baseball, eating, working out, and hanging out with Joey.

Q: What do you plan to do after high school?

A: Go to college...