Family Over Everything
Sept. 25,2014- The Lodi boys soccer team's bond seems to get better every year. Captains Andres Villanueva and Andy Vega try to keep the team as close as possible. "Our team chemistry is definitely better this year," said Andres. "We're just constantly getting better as a team and we're always looking to win games." The team believes they are capable of competing in States and having a winning record. Their 3-4-1 record means nothing to these guys. They know they are capable of winning and they're just trying to get stronger. The Rams are looking to get a win against Eastern Christian next week.
About the Contributor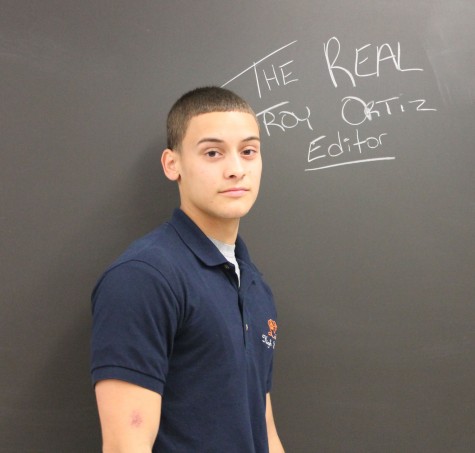 Troy Ortiz, Editor
Q: What are your hobbies?

A: Baseball, eating, working out, and hanging out with Joey.

Q: What do you plan to do after high school?

A: Go to college...