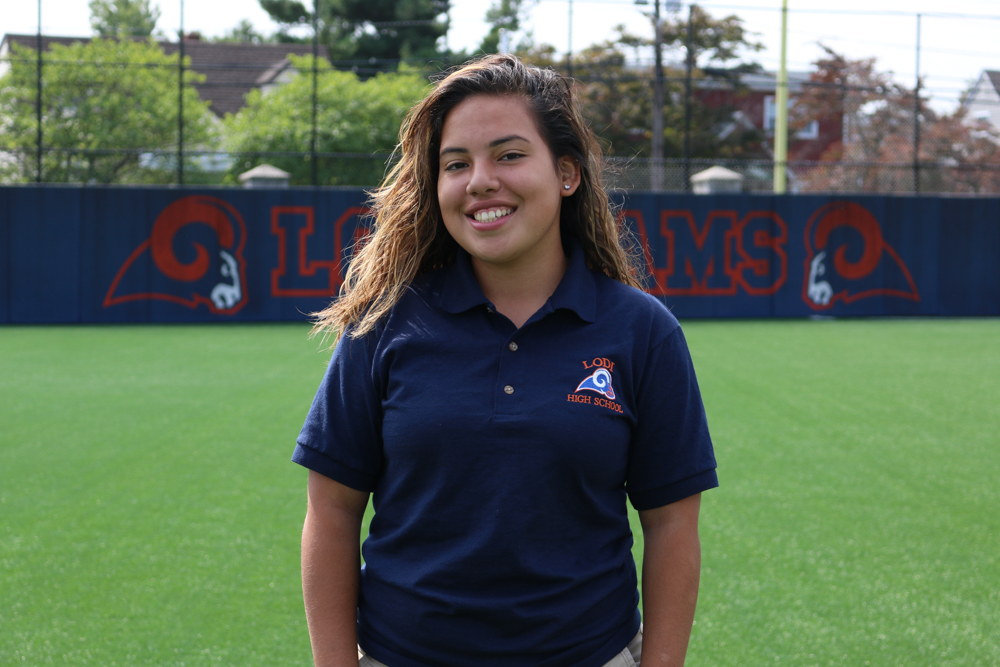 Q. 
What do you see yourself doing in the future and why?
A. "I see myself working in a physical therapy office. I would want to help people get better."
Q. Does having a popular brother as a teacher in the school give you any advantages?
A. "No, because I am a normal student just like everyone else; teachers actually expect more from me."
Q.What is your favorite sport other than soccer?
A. "Basketball and also Track & Field, even though I stopped playing basketball my freshman year. I started track my sophomore year."
Q.Why is soccer your favorite?
A. "I grew a passion for the sport as I was little and played ever since I was three."
Q. What do you like to do on your free time?
A. "I like to listen to music, and I especially love hanging out with my friends."
Interviewed by Mikeal Miller
Michelle Wilson , Writer
Jun 20, 2018

A Goodbye to the Senior Athletes

(Story)

May 31, 2018
Apr 19, 2018

Fooling Around with Spring Sports

(Story)

Apr 19, 2018

Breaking School Records

(Story)

Apr 19, 2018

Top Senior Softball and Baseball Players

(Story)

Mar 27, 2018

Spring Into a New Season

(Story)

Feb 27, 2018

Basketball Senior Nights

(Story)

Feb 12, 2018

Beginning of a New Future

(Story)

Feb 02, 2018

Shooting to Make History

(Story)

Jan 18, 2018

Basketball Holiday Tournament

(Story)

Dec 21, 2017

A Present Surprise

(Media)

Nov 21, 2017

Someone New in the Wrestling Room

(Story)

Oct 26, 2017

A Spooktacular Chat

(Story)

Oct 19, 2017

Kickin' It into the Quarter Finals

(Story)

Oct 05, 2017

What's in your Sports Bag?

(Story)

Sep 20, 2017

Keepin' the Ball in Play

(Story)

Sep 20, 2017

Let the Racket Do the Talking

(Story)