Someone New in the Wrestling Room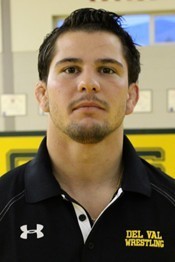 With wrestling season approaching, Lodi High School has hired a new head wrestling coach. He has qualified for the NCAA Division III championship on two different occasions during his three years as an assistant coach at Delaware Valley University. Coach Fava, who is officially going to coach at LHS this 2017-18 wrestling season, has committed to having a winning record and building a successful wrestling program. The Lodi Rampage got the chance to sit and meet Coach Fava and ask him a few questions on his about this upcoming season as a new head coach. Check out the interview below and good luck to Coach Fava and his team this season!
Q: What are three things that your previous experiences as a coach has taught you?
A: "I coached at Delaware Valley University for three years. I've coached wrestlers who have reached the national finals a few times. Definitely discipline is one of my big takeaways and, also, motivation, I've learned how to motivate myself, in situations where you're not motivated. In wrestling their are a lot of situations where you get down on yourself and you have to figure out a switch to turn yourself on to be motivated. Lastly, I would say the importance of family. I would say in my previous experiences, from the wrestling community, I developed a family. That's how I want it to be this year. Five or ten years from now, when they are in college, they could look back at these kids they wrestled with and think of them as family. "
Q: What are your coaching goals?
A: "My coaching goals is having a winning record and to be able to get a few scholarships for the seniors. I also want to develop a family and culture because this is a competitive sport."
Q: How do you deal with your wrestlers missing practices?
A: "If my wrestlers miss a mandatory practice they simply wont wrestle in the next match. By missing an important practice that's telling me they aren't prepared for a match."
Q: What are your academic and behavioral expectations for your wrestlers both on and off the mat?
A: "Well, academics are very important because that's how you can get scholarships to college. I hope to get most of my wrestlers into college and have them maintain a GPA of 2.5 or higher the whole season. I hope all my wrestlers are professional enough to know how to act on and off the mat."
Q: Can you describe your role as a role model for the players on and off your team?
A: "I've wrestled for about 20 years. I lost my chance of receiving a gold medal by one point in a Olympic game. I'm going to be on the mat with them during practices. I always preach what I teach. I'm not going to have my wrestlers do something I can't do myself."
Q: What other factors might influence a player's success on the mat other than grades, skill set, and athletic ability?
A: "Determination throughout the whole season. Being in the best shape to go out on the mat. The effort they put into wrestling practices. Making sure they are always prepared to go."
About the Contributor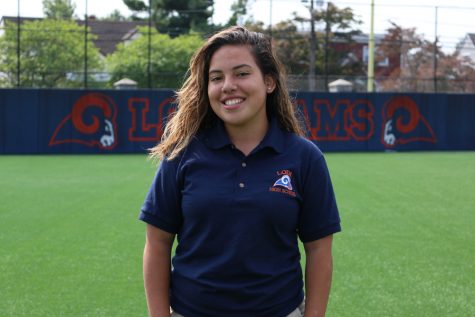 Michelle Wilson, Writer
Q. What do you see yourself doing in the future and why?

A. "I see myself working in a physical therapy office. I would want to help people get better."

Q....