Top Senior Softball and Baseball Players
Hang on for a minute...we're trying to find some more stories you might like.
Emma Bernardo, senior softball pitcher has been acknowledged as a player who's made a big influence in the current season.  Click the link below to vote for Emma as the states' best senior pitcher!
http://www.nj.com/hssn-mms/2018/04/nj_softballs_top_50_senior_pit.html
Senior Elian Guzman, also has been looked at for his talent. Being a senior, he's been acknowledged as what is believed to be one of the state's top senior position player. Click the link below to help Elian win this poll.
http://www.nj.com/hssn-mms/2018/04/grizzled_vets_nj_baseballs_top.html
Emma and Elian need all the support from LHS students and staff. Be sure to scroll to the bottom to get to the poll to vote.

About the Writer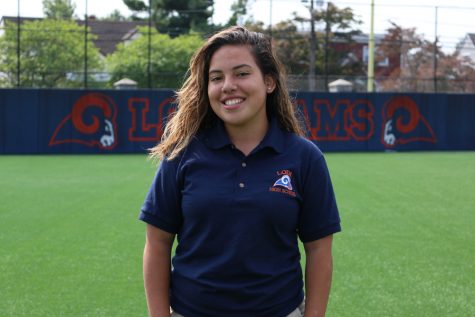 Michelle Wilson, Writer
Q. What do you see yourself doing in the future and why? A. "I see myself working in a physical therapy office. I would want to help people get better." Q. Does having a popular brother as a teacher in the school give you any advantages? A. "No, because I am a normal student just like...