Breaking School Records
Carlos Pepin breaking boys' high jump record:
Last year Carlos Pepin broke the boys high jump school record as a junior at state sectionals. He jumped at 6'6 and now, during his senior year, he has started breaking his own record. On April 18, 2018, he broke the record three times in one dual meet against Manchester and Hawthorne. He jumped a 6'7 , 6'8 and a 6'9. Congratulations Carlos! We wish you luck for the rest of the season.
Des'Ree Watson breaking girls' shot put record:
On April 7, the girls' shot put record was broken. Des'Ree Watson, a senior thrower, has worked hard to get where she is now. She continues to work to throw higher then her record breaking throw a 35'10 1/2". Des'ree continues to push herself to get a high throw every meet. She has also committed to East Stroudsburg University to continue her track and field career. We wish the her luck in this track season and for the rest of the future. Congratulations Des!
Nilya Rhoomes breaking girls' triple jump record:
Lodi participated in the Aviators relays meet during break on April 13. Nilyah had jumped 35-10, placing first in her jumping flight. As a junior, she broke the girls' triple jump record. Before it was 34-4, Congratulations Nilyah! We wish you luck for the rest of the season!
About the Contributor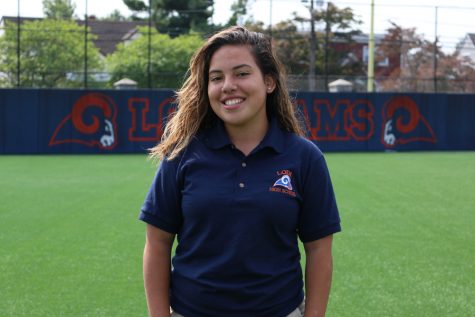 Michelle Wilson, Writer
Q. What do you see yourself doing in the future and why?

A. "I see myself working in a physical therapy office. I would want to help people get better."

Q....