Shooting to Make History
The boys basketball team has been on a roll this season. They had a rocky start, but they put it behind them and got back on track. Starting the second half of the season, the boys are now 11-5 and heading into States with an astonishing record. This season has been full of accomplishments, both individual and as a team. They're now first in league; senior Carlos Pepping scored his 1,000 points during the game against Eastern Christian; they qualified for the Jamboree, an honor they have not received since 2012. The boys basketball team has also qualified for states and they're ready to give it their all.
Carlos Pepin's 1,000 points: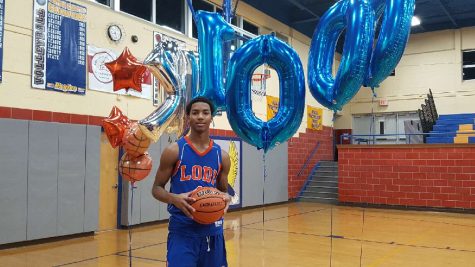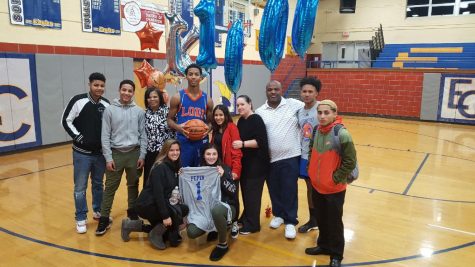 Carlos Pepin has been a four year starter for the Lodi Rams. This season he won North Jersey's Male Athlete of the week. He averages 20 points per game and his highest so far this season is 39 points against Wallington High School. On Friday, Jan. 19, Pepin scored his one thousand career points at Eastern Christian High School at 7pm. The stands were crowded with Pepin's family and friends to share this moment with him. In an interview with the Rampage, Carlos said, "I feel like it's great knowing that I've put myself in Lodi's history. I am happy I was able to achieve this accomplish in front of the people that I love." Pepin continues to score for the Lodi Rams and hopes to make his senior year a memorable one! Congratulations Carlos!
First in League:
The boys basketball team is tied for first in the league with two other teams, Hawthorne and Manchester. The boys are now 9-3 in the conference division. We had the chance to talk to senior player, Randy Mendez and asked how it feels to know they are first in the league. "It's a blessing to go out and play every night and be number one in the league. The best part is that I get to compete along with my brothers but we can't let that get to our heads and stay humble and hungry for improving in any way we can." The boys are letting nothing stop them from getting first in the league. They want to continue to make history and leave their mark in this school. Randy says the best part of  being part of the team is "We have so much confidence as a team and we're all ready to go to war with each other every night and have fun." The boys are heading into the second round of the season 11-5. Come out and show your Lodi pride as they take on Hawthorne on Feb. 6! We wish the boys luck into the second round of the season.
Jamboree:
The boys basketball team played Ramsey on Jan. 27, for the first round of the Jamboree. After a tough game with Lodi closely trailing behind for the most part of the game, Ramsey took a larger lead in the last few minutes and won 65-49. While Lodi didn't come out victorious, simply qualifying for the Jamboree was still rewarding for them. This is the first time in years that the Lodi Rams qualified for Jamboree. Senior player Charlie Battice stated, "We haven't been to the Jamboree since 2012, so for us to get the chance to go this year was the best feeling. Being my senior year, nothing is better than qualifying and getting to play and make history with my brothers one last time." Being the last season for the seniors as a Lodi Ram, this loss isn't holding them back. They're focusing on future games and their home state game.
About the Contributor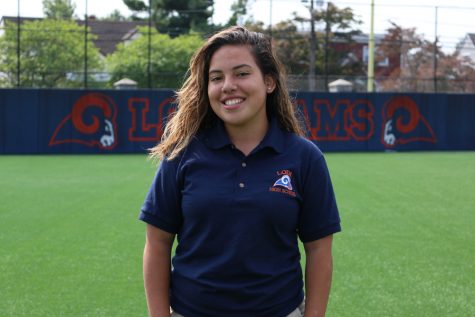 Michelle Wilson, Writer
Q. What do you see yourself doing in the future and why?

A. "I see myself working in a physical therapy office. I would want to help people get better."

Q....