Keepin' the Ball in Play
With the loss of two important seniors, the boys varsity soccer team had a rough beginning. However, the whole team worked hard to bounce back in their second game in double over time against Manchester. Freshman, Barnabas Suto scored the winning goal to finish the game 1-0. In an interview with the Rampage, Coach Sera shared, "Every single player is giving it their all and we're just not getting the results we want." He believes that his team deserve to have more wins then losses. In order to combat feelings of discouragement, senior captain, Joan Spirollari gives a pep talk before every game to keep his team positive. The Rampage sat down with Joan to get further insight into the season.
Interview:
Q: How do you feel about this season?
A: "I'm looking forward to this upcoming season and also getting closer with the team."
Q: Who's your biggest rival this season?
A: "I would say Garfield, as always."
Q: How do you prepare yourself when you have to play against tough teams?
A: "Just like any other game, I prepare the same way with the same mentality and always give a pep talk to the team before the games so we're ready and focused."
Q: Is there any player(s) who has improved since the last season?
A: I say Timothy Mayer and Irving Duran . They both grew confidence since the last season. They're both strong players with the ball on their feet.
Come support the boys and show your Lodi pride as they take on Elmwood Park, Tues, Sept 26, at four o'clock at Kennedy Field. We wish the boys best of luck in the rest of the season!
About the Writer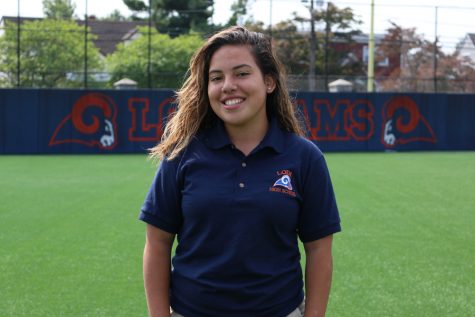 Michelle Wilson, Writer
Q. What do you see yourself doing in the future and why?

A. "I see myself working in a physical therapy office. I would want to help people get better."

Q....